Design&Arts
Cash Advance | Debt Consolidation | Insurance | Free Credit Report | Cell Phones at Agiopen2010.com
sara fanelli
:: Chico & Rita :: | In cinemas February 25
cyan
ssahn.com
House Of Meggs
dcd
VIARCO Fábrica Portuguesa de Lápis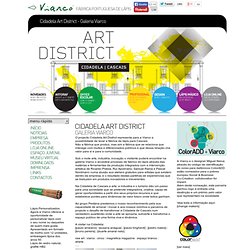 2014 será um ano de afirmação do projeto de internacionalização da Viarco pelo que temos o prazer de vos informar que marcaremos presença na próxima edição da Creativeworld que se realizará em Frankfurt entre os dias 25 e 28 Janeiro de 2014. Alicerçado em produtos inovadores e irreverentes, na edição transata abrimos portas à internacionalização na Ásia e Oceânia, e consolidamos a posição em mercados como Estado Unidos e Europa, pelo que em 2014 assumimos a responsabilidade de querer ir ainda mais longe. Será um gosto recebê-lo no nosso stand e comprovar porque é que Portugal é um dos países mais hospitaleiros do mundo. Neste momento já estamos a aceitar pedidos de agendamento de reuniões no nosso stand, contacte-nos se é do seu interesse. Hall 4.1 Stand K45 [agendar reunião] A convite da Experimenta Design a Viarco apresenta na Bienal EXD'13 a exposição Traços para o Futuro.
This website is operated by The Absolut Company AB of Årstaängsvägen 19a, Stockholm, Sweden (postal address: SE-117 97 Stockholm, Sweden), hereinafter referred to as "TAC". These Terms and Conditions of Use expressly incorporate by reference and include the ABSOLUT.COM PRIVACY POLICY and any other guidelines, rules or disclaimers that may be posted or updated on specific web pages herein or on any notice sent to you. When entering absolut.com (the "Site"), you agree to the following Terms and Conditions of Use.
The official ABSOLUT website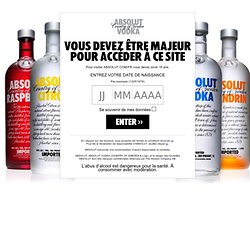 loading...
AllPosters.fr - La plus grande boutique d'affiches et de posters
This is an interesting project. And an odd one. I, along with 5 other designers/studios was approached by Adobe to "hack" an Eames chair, while being filmed in a 48-hour time limit, to promote their creative cloud suite of tools. I told them I wasn't using CC yet, and that if I did this, I couldn't imagine doing it digitally, using Adobe software, but that I would do something by hand. They were fine with both of those things, so I agreed. A few weeks later, a videographer, Rory, and his assistant Dabne arrived at my door with this chair (in a box).
Marian Bantjes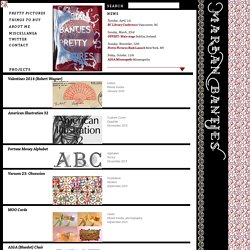 Welcome | Sagmeister Inc.