Academic
Compose Mail - Survey Software. FactsFigures2010.pdf (application/pdf Object) Google. Digital brand engagement. Due to the way the Internet is fast evolving, especially through the social web and social media, there is now a plethora of digital channels which can be used to hold a dialogue between a Brand and a Consumer, or groups of consumers.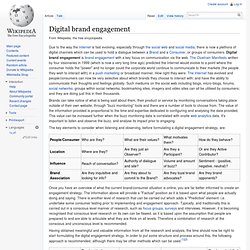 Digital brand engagement is brand engagement with a key focus on communication via the web. The Cluetrain Manifesto written by four visionaries in 1999 (which is now a very long time ago) predicted the Internet would evolve to a point where the consumer holds the "power" and no longer could the corporate world continue to communicate to their markets (the people they wish to interact with) in a push marketing or broadcast manner. The University of Chicago - Sign In.
You are logging in to: Unspecified Service Provider A Web-Single-Signon protected site Signing in allows you to access multiple University of Chicago web applications while entering your CNetID and password only once.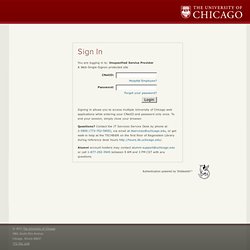 To end your session, simply close your browser.
Research Act. Adobe ® Acrobat.com – Welcome to Adobe Acrobat.com.
---