Cygwin
User's Guide
X User's Guide
Cygwin comes with a number of command-line utilities that are used to manage the UNIX emulation portion of the Cygwin environment.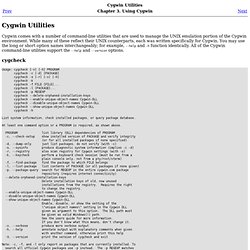 Utilities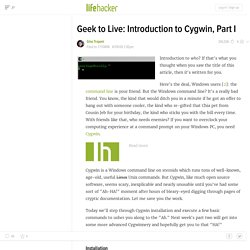 by Gina Trapani Introduction to who? If that's what you thought when you saw the title of this article, then it's written for you. [ 1 ]
Cygwin Information and Installation
Get that Linux feeling - on Windows! What... ...is it?
Cygwin Information and Installation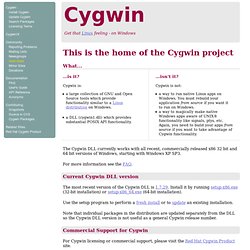 FAQs for Cygwin
upgrading and installing packages through the cygwin command line
Primary forum for Cygwin, a GNU-Linux-like environment on Windows
Making NetCDF 4.2 legacy C++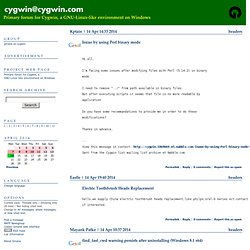 KDE 3
Cygwin Package List
Cygwin FAQ
This section discusses how the Windows security model is utilized in Cygwin to implement POSIX-like permissions, as well as how the Windows authentication model is used to allow cygwin applications to switch users in a POSIX-like fashion. The setting of POSIX-like file and directory permissions is controlled by the mount option (no)acl which is set to acl by default. We start with a short overview.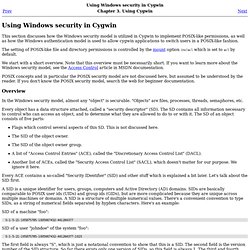 Using Windows security in Cygwin
Useful Configuration of Cygwin, Part 1: Install, rxvt, and BASH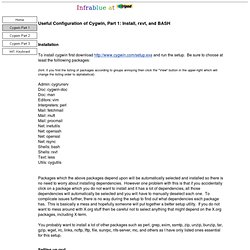 Cygwin Part 1
The CYGWIN environment variable
Some notes on setting up Cygwin
Cygwin installation experience and notes