Sonnygirl95
Sonny
i am me.
Drinks
Sides. Crafts. Salsa roja (roasted red salsa) « One Particular Kitchen. I eat a lot of salsa.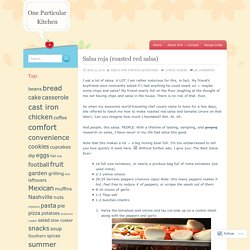 A LOT. I am rather notorious for this, in fact. Banana Cupcakes with Cream Cheese Frosting | A couple of weekends ago, we had a pretty snowy weekend.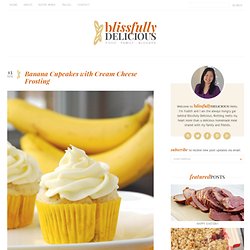 In addition to being cold and dreary, the wind was enough for me to want to stay in all weekend. I had been spoiled this winter, and sure enough, I was deeply disappointed by the snow. I wanted to take my daughter outside and play in the yard, without having to worry about her little round cheeks turning pink, then red, then cracked from wind-burn. I was also ready to trade in my winter boots with cute flat sandals with bows.
Dog
Other Desserts. Clothes. Dinner. Desserts. Most gawked all-time - page 15. Pearltrees videos. Ukulele. Help.
---