My Stuff
How to Get a Complete Workout with Nothing But Your Body. I have had horrible RSI and have gotten a lot better — I'm afraid what helped me was being able to take months off typing, and some weekly or biweekly Pilates.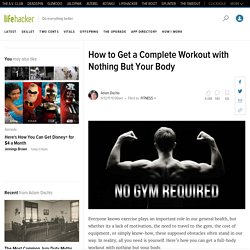 Luxury, insofar as `not crippled' is a luxury. I don't know what you can do while you have acute RSI, because every body is different etc etc., but this is what I came up with at the time:
Games
Explore more. Web pages, photos, and videos | StumbleUpon.com. Funny Stuff. Interesting Stuff. Music Stuff. Welcome to Facebook - Log In, Sign Up or Learn More. YouTube - Broadcast Yourself.
---