Writers info
Brilliant Bloggers is a weekly series here at BlogWorld where we look at the best posts from around the web all surrounding a specific topic. Every week, we'll feature three of the most brilliant bloggers out there, along with a huge link of more resources where you can learn about the topic. You can see more Brilliant Blogger posts or learn how to submit your link for an upcoming edition here.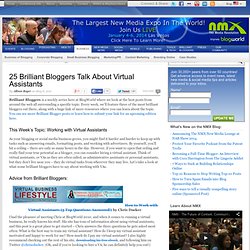 25 Brilliant Bloggers Talk About Virtual Assistants
Get your free ebooks
Kinstant Formatter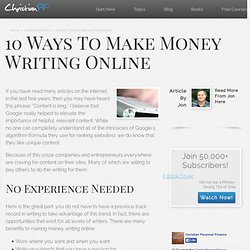 If you have read many articles on the internet in the last few years, then you may have heard this phrase: "Content is king." I believe that Google really helped to elevate the importance of helpful, relevant content. While no one can completely understand all of the intricacies of Google's algorithm (formula they use for ranking websites), we do know that they like unique content.
10 Ways To Make Money Writing Articles Online
plr-faq-report-for-bloggers
We know Facebook and Myspace are used by many writers, but we listed new and old sites that are geared to writers. There are other social networking sites out there for film-makers and musicians and on and on, but these are the ones pointed directly at writers.
Social Networking Sites for Writers, Message Boards for Writers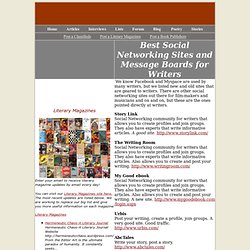 Ebooks Software | Ebook Creator | Ebook Compiler