Peacekeeping
ited Nations Official Document
MOGIP Facts and Figures - United Nations Military Observer Group in India and Pakistan
Since its establishment more than six decades ago, the United Nations has played a preeminent role in the peaceful resolution of armed conflict around the world. UN peacemaking flourished in the decade following the end of the Cold War, as many longstanding armed conflicts were brought to an end through political negotiated settlements often brokered and implemented with strong United Nations involvement. The organization remains highly active in this field today, working increasingly in partnership with regional organizations in order to bring ongoing conflicts to an end, and to prevent new crises from emerging or escalating.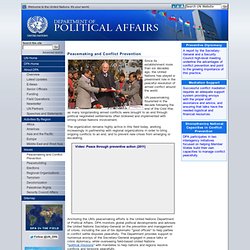 ited Nations Department of Political Affairs - Peacemaking and Conflict Prevention
ITED NATIONS INDIA-PAKISTAN OBSERVATION MISSION (UNIPOM)
GOMAP: United Nations Good Offices Mission in Afghanistan and Pakistan
Restoring a secure and stable environment .
ited Nations Stabilization Mission in Haiti (MINUSTAH)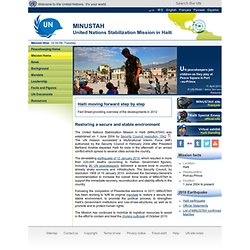 www.un.org/en/peacekeeping/documents/factsheet.pdf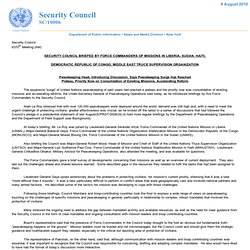 Security Council 6370th Meeting (AM)
Security Council Briefed by Force Commanders of Missions in Liberia, Sudan, Haiti, Democratic Republic of Congo, Middle East Truce Supervision Organization
Security Council and Peacekeeping
pbpu.unlb.org/pbps/Library/Capstone_Doctrine_ENG.pdf
<p style="color:#FF1F00; font-size:120%; padding-bottom: 0; padding-top: 0; margin-top: 0px; margin-bottom: 2px;"><strong>Javascript is not enabled.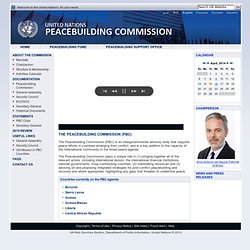 United Nations Peacebuilding Fund