Starting a floatation centre
▶ Floatation Tank Therapy shown and explained using an Ocean Float Room
About Floating | FTA
Floatation REST, otherwise referred to as Floating, was developed in America and is for many Europeans a fairly new concept.
Float Tank, Sensory Deprivation Tank Experts!
What is a Float Tank?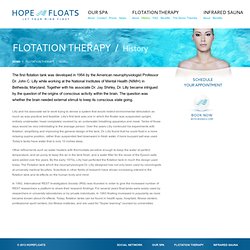 History : FLOTATION THERAPY
HOME > FLOTATION THERAPY | History The first flotation tank was developed in 1954 by the American neurophysiologist Professor Dr. John C.
The seven theories : FLOTATION THERAPY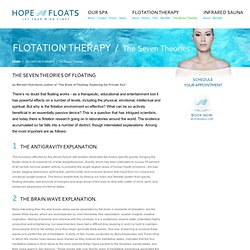 The Seven Theories of Floating by Michael Hutchinson, author of "The Book of Floating" There's no doubt that floating works - as a therapeutic, educational and entertainment tool it has powerful effects on a number of levels, including the physical, emotional, intellectual and spiritual.
Floating_the-Private-Sea.35105537.pdf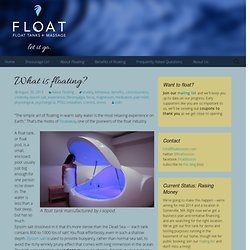 What is floating? | float
"The simple act of floating in warm salty water is the most relaxing experience on Earth." That's the motto of Floataway , one of the pioneers of the float industry.
Can I float if I'm pregnant?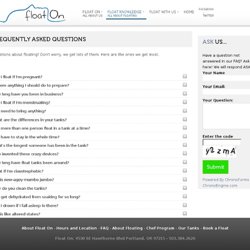 Float On - Float Tanks - FAQ
About Floatation The Benefits of Floatation What is Floatation?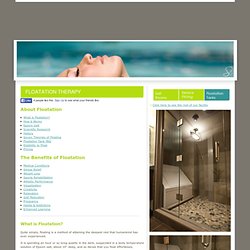 Floatation Therapy | Sensory Deprivation Tank - Salt Therapy
What to Know Before Purchasing a Floatation System First, the terminology.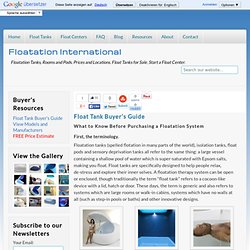 Float Tank Buyer's Guide | Floatation International
The sensory deprivation tank, also known as an isolation chamber, is a modern day relaxation therapy that has been gaining widespread attention for its remedial and healing benefits for the mind and soul. The concept of the isolation tank is a take on the practice of mediation, for it forces the participant to let go of all external sensory stimuli to focus on the infinite universe that is within.
Isolation Chambers: Healing for the Mind and Soul