Ipad
Apple always said the iPad is a magical device (to be fair, they say that about all of their devices). Read on… Apple always touts the battery life of its devices, the iPad included. But how good is it and how does it compare to the competition?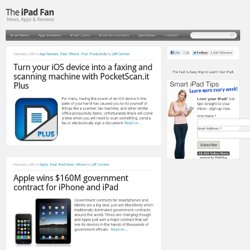 The Apple iPad Fan
Unfortunately, the page you've requested cannot be displayed. It appears that you've lost your way either through an outdated link or a typo on the page you were trying to reach. Please feel free to return to the front page or use the search box in the upper area of the page to find the information you were looking for. We are very sorry for any inconvenience.
Useful Design Tips For Your iPad App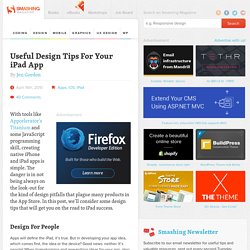 Applications Iphone/Ipad/Android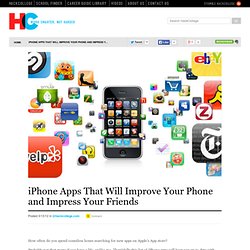 How often do you spend countless hours searching for new apps on Apple's App store? Probably not that many if you have a life, unlike me. Thankfully this list of iPhone apps will keep you up to date with your smartphone's capabilities, and your friends might think you're a tech-savvy super star. Here are a few apps I have on my phone that are definitely worth the download: Square Receiving the check at group dinners is one of today's top first world problems.
iPhone Apps That Will Improve Your Phone and Impress Your Friends
iPad for Teaching & Learning