Misc Cool Stuff
I want I lose | The Hottest and Coolest Products Being Sold On The Internet. Updated Daily! Shopping Starts Here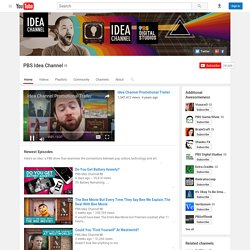 Welcome to YouTube! The location filter shows you popular videos from the selected country or region on lists like Most Viewed and in search results.To change your location filter, please use the links in the footer at the bottom of the page. Click "OK" to accept this setting, or click "Cancel" to set your location filter to "Worldwide".
Xerposa | All Things Steampunk
There is no "official" definition for a hipster — it's just a collection of traits that you can't stand. The douchey "holier than thou" attitude, flaunting their love of the "underground culture" and obscure music and looking down on you for liking the mainstream, those ridiculous clothes and haircuts, no other culture generates as much ire or ridicule as the hipster. Sure, young adults who are into progressive politics, creativity, counter-culture, and independent thinking sounds great (heck we could use more of that), but it's the air of snobbery that sets people off.
Anime is for Hipsters, Anyway » Desu ex Machina