Ressources
Le site communautaire des Digital Mums. CC Search. Hiper url - Abre hasta 5 pestañas con un solo enlace. 30 Aesthetically Beautiful Vintage Textures for your Designs. If you are a designer who is working on design projects such as banners or sketch of a website which require vintage touches, the use of design elements that look like they were found in the attic of an old house dating back to the 1920′s, 30′s, or 40′s or vintage looking textures is important to give your design a feeling of authenticity and originality.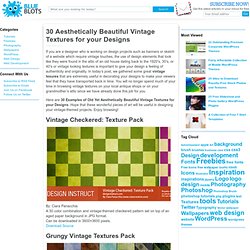 In today's post, we gathered some great vintage texures that are extremely useful in decorating your designs to make your viewers feel that they have transported back in time. You will no longer spend much of your time in browsing vintage textures on your local antique shops or on your grandmother's attic since we have already done this job for you. Here are 30 Examples of Old Yet Aesthetically Beautiful Vintage Textures for your Designs. Hope that these wonderful pieces of art will be useful in designing your vintage-themed projects. 31 Resources for Free Textures. Prezi - The Zooming Presentation Editor. Smoking and moving cigarette (stock photo by duchesssa) 36.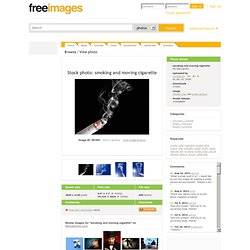 Aug 24, 2013ahora9"What a great work it is!! I would like to use this image for making a public service announcement. Thanks a lot!! The 101 Most Useful Websites on the Internet. 06 Apr 2014 The 101 Most Useful Websites on the Internet is a frequently updated list of lesser-known but wonderful websites and cool web apps. couch mode print story Here are some of the most useful websites on the internet that you may now know about.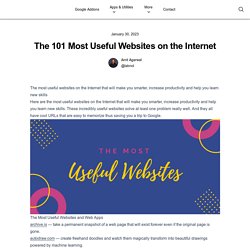 These web sites, well most of them, solve at least one problem really well and they all have simple web addresses (URLs) that you can memorize thus saving you a trip to Google.
Cartographie
Typos. Couleurs.
---