Archi
I interviewed novelist Sol Yurick back in March 2009. Rather than publish the interview on BLDGBLOG as I should have, however, I thought I'd try to find a place for it elsewhere, and began pitching it to a few design magazines. Yurick, after all, was the author of The Warriors—later turned into the cult classic film of the same name, in which New York City is transformed into a ruined staging ground for elaborately costumed gangs—and he was a familiar enough figure amidst a particular crowd of underground readers and independent press aficionados, those of us who might gravitate more toward Autonomedia pamphlets, for example, where you'd find Yurick's strange and prescient Metatron: The Recording Angel, than anything on the bestseller list.
Le plus médiatisé des street artistes dont l'identité est préservée s'installe pour le mois d'octobre à New-York. Après un trailer où des terroristes islamistes abattent… Dumbo pour annoncer le quartier où il poserait ses bombes, il a choisi de s'attaquer aux camions de livraisons pour faire passer divers messages avant de vendre aux rabais des oeuvres habituellement estimées à 30.000 euros. Chaque jour, ses exploits sont largement documentés sur le site http://www.banksyny.com/.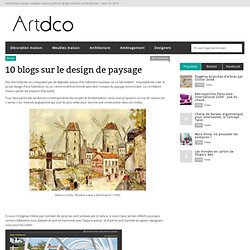 Peu d'architectes ne composent pas de légendes autour d'un bâtiment nouveau-né. Le fait évident: impossible de créer le projet design d'une habitation ou un centre multifonctionnel sans tenir compte du paysage environnant. La correlation maison-jardin est toujours d'actualité.
10 blogs sur le design de paysage
Small Apartment becomes 24 Rooms | Fubiz?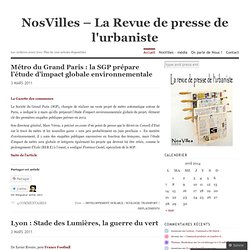 De Nathalie Perrier, pour le Parisien Le fantomatique centre commercial du Clos-Saint-Lazare, à Stains, dont les vingt-cinq boutiques sont depuis des années désespérément vides, va renaître de ses cendres. Hier, l'Etat, le bailleur OPH 93, la ville et l'agglomération Plaine Commune ont signé l'avenant à la convention Anru (Agence nationale de rénovation urbaine) qui prévoit la construction, à partir de 2013, d'un nouveau pôle commercial, à deux pas de l'ancien centre, face à la Maison du temps libre. Curieusement, bien que situé au cœur de la cité, le centre commercial du square Molière avait été oublié dans la convention initiale de l'Anru.
La première resource d'exploration urbaine - friches, toits de Paris en panoramiques, catacombes, chantier, bunker, tunnel et souterrains underground - Urban Exploration in France - Photographies inédites de notre patrimoine industriel et architectural.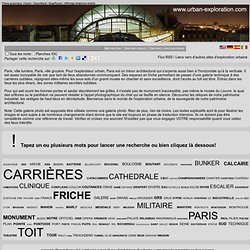 Paris, ville lumière, Paris, ville gruyère. Pour l'explorateur urbain, Paris est un trésor architectural qui s'arpente aussi bien à l'horizontale qu'à la verticale. Il est assez incroyable de voir que tant de lieux abandonnés communiquent. Des espaces en friche permettant de passer d'une galerie technique à des carrières oubliées, rejoignant elles-même les sous-sols d'un grand musée en chantier et sans surveillance, dont l'accès au toit est libre. Entrez dans les lieux les plus divers, des zones militaires secrètes oubliées. Pour qui sait ouvrir les bonnes portes et sauter discrètement les grilles, il n'existe pas de monument inaccessible, pas même le musée du Louvre, le quai des orfèvres ou le panthéon ne peuvent résister à l'appel photographique du chat qui se faufile en silence.
"Ice Angel" is an interactive artwork providing the participants a glimpse of themselves depicted in angelic form. Inspired by the way children create snow angels in fresh snow, Ice Angels introduces the digital twist of being a performance portrait device that pairs the participant to their angel identity. Ice Angel combines human performance and emotion within the surreal construct of an interactive artwork. It is experienced through the participation of the viewer who adopts the role of performer.
Mediaarchitecture