Blogs mariages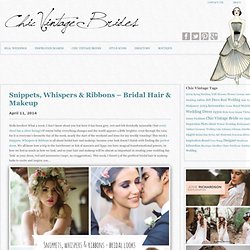 A garter is a fabulously glamorous addition to your bridal attire; as well as a seductive surprise for your groom (he is guaranteed to love it) Simply put, it is the perfect secret accessory! And new British brand The Wedding Garter Co specialises in creating bloomin' gorgeous garters out of luxury, love and with finesse. The Wedding Garter Co is part of Britten, the luxury bridal accessories brand – you must remember their deliciously deco feather fans from their 2013 collection!
Chic Vintage Brides
No words can express our love for the beauty that unfolds on our favorite blogs each and every day and this week the wedding world was blooming with a limitless amount of prettiness. We are so thankful that we get to close out every Friday with a small amount of lovely from the week. Have a beautiful weekend!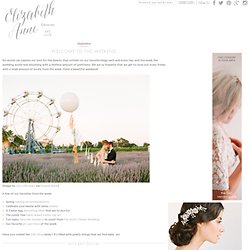 Sortons humer l'air marin à La Baule ce matin avec Agathe et Kévin, un charmant couple qui nous fait partager la séance d'engagement rétro et décalée qu'ils ont organisé pour célébrer leur futur mariage. Un lieu chargé d'histoire familiale, un photographe qui les connait mieux que personne (le père de la mariée en personne), de la complicité et de jolis fou-rires, cette séance photo sur la plage est une réussite ! Quelques mots de la future mariée : "Nous nous sommes rencontrés lorsque nous faisions nos études respectives : Kévin en Jeux et Jouets et moi en Design de mode, à Cholet (49).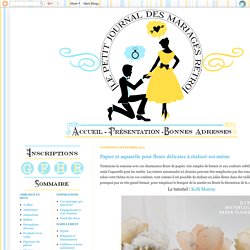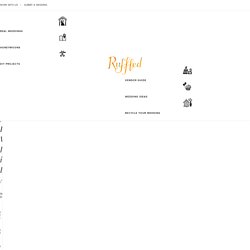 Back in November, Matt and I went on a babymoon turned dream honeymoon to Thailand. If you follow me on Instagram, you may have a seen a few photos from our trip, but today I get to share a full recap of the cities we visited. With the expert help of Mr & Mrs Smith, we spent ten days in Thailand in three cities, Bangkok, Chiang Mai and Krabi. Mr and Mrs Smith is a top notch boutique hotel site that helps couples plan and book their honeymoons across the globe. I will be breaking up our recap in three digestible posts, because there's just too much to share.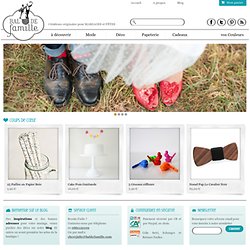 Créations originales pour MARIAGES et FÊTES Coups de cœur Bienvenue sur le blog Des inspirations et des bonnes adresses pour votre mariage, venez piocher des idées sur notre blog. Et suivre en avant-première les actus de la boutique !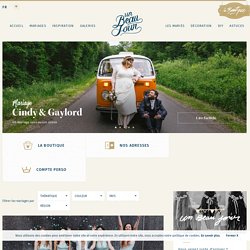 Un Beau Jour | Blog mariage, Mariage original, pacs,déco
Petit coup de coeur aujourd'hui pour un mariage qui commence perché dans les arbres ♥ Cheryl & Quentin ont organisé une cérémonie à l'image de leur couple en rendant grâce aux traditions de leurs cultures respectives (ces cérémonies du thé me rendent décidément très curieuse). Vous aussi partagez vos jolis moments, envoyez vos photos ici « Cheryl adore Paris.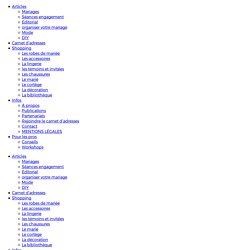 Reego Photographie Vous l'avez remarqué, les fleurs, c'est un peu mon dada. Essentielles au décor de votre mariage, si vous avez envie de soigner cet aspect de votre journée, il ne faut pas les négliger.
Here in SMP land, we've come to consider Brett Heidebrecht and "pretty weddings" one in the same. As a rising star in the industry, there's no doubt he's one to watch, which is why we've cleared the schedule for a day of all things Brett. But first, let's sit back and get to know the man behind the lens a whole lot better, shall we?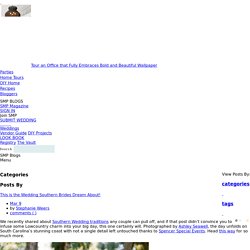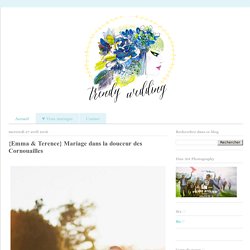 En effet, des Save the date comme celui-là, on ne s'en lasse pas et on en redemande. Du fun, du rythme (la technique du stop motion a encore de beaux jours devant elle), une bande son qui claque (Depeche Mode, of course) et une complicité évidente : Pauline & Yann ont eu tellement raison de faire réaliser leur Save the date par Wedding By Nouxe. Les accros à la blogo mariage reconnaîtront sans doute la vidéo vue sur l'excellente blog d'Amélie Queen for a day ce lundi, mais je ne résiste pas à l'envie de la partager à nouveau avec vous ici hi hi ! Filez de ce pas découvrir cette jolie vidéo : rien de tel qu'un peu de fraîcheur et de bonne humeur pour démarrer la journée.
Trendy Wedding, blog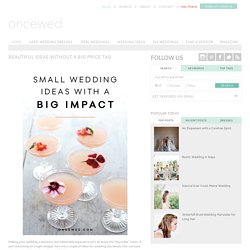 We are so thrilled to have Aria as a new sponsor, and we're excited to share more about what makes this innovative fashion brand ideal for modern brides! Based in Los Angeles, California, Aria designs wedding and bridesmaids dresses that are highly customizable as well as offering coordinating groom and groomsmen accessories such as neckties and bowties. We not only adore Aria because of its design aesthetic, but it is a responsible company that designs and manufactures their dresses and accessories in the United States! Each dress is impeccably designed, and was inspired by iconic photographs taken in the 1960?s by the late photographer, Richard Avedon. The Aria collection of wedding and bridesmaids dresses is clean, classic and understatedly elegant, and we absolutely love their selection of wedding dresses!
Real Weddings | Boho Weddings