Blogs mariages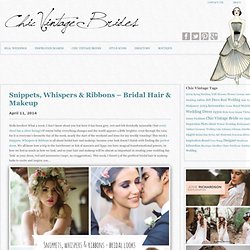 A garter is a fabulously glamorous addition to your bridal attire; as well as a seductive surprise for your groom (he is guaranteed to love it) Simply put, it is the perfect secret accessory! And new British brand The Wedding Garter Co specialises in creating bloomin' gorgeous garters out of luxury, love and with finesse. The Wedding Garter Co is part of Britten, the luxury bridal accessories brand – you must remember their deliciously deco feather fans from their 2013 collection!
Chic Vintage Brides
No words can express our love for the beauty that unfolds on our favorite blogs each and every day and this week the wedding world was blooming with a limitless amount of prettiness. We are so thankful that we get to close out every Friday with a small amount of lovely from the week. Have a beautiful weekend!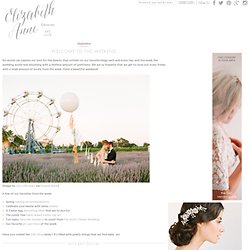 Sortons humer l'air marin à La Baule ce matin avec Agathe et Kévin, un charmant couple qui nous fait partager la séance d'engagement rétro et décalée qu'ils ont organisé pour célébrer leur futur mariage. Un lieu chargé d'histoire familiale, un photographe qui les connait mieux que personne (le père de la mariée en personne), de la complicité et de jolis fou-rires, cette séance photo sur la plage est une réussite ! Quelques mots de la future mariée : "Nous nous sommes rencontrés lorsque nous faisions nos études respectives : Kévin en Jeux et Jouets et moi en Design de mode, à Cholet (49).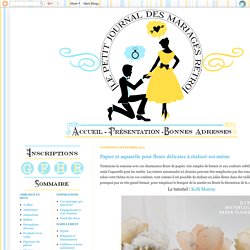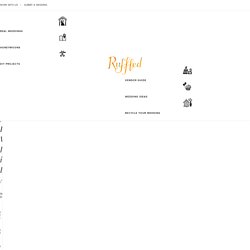 We have a rare treat for you all today, sweethearts. Over the years we've seen many a bride share her dream wedding with us, but today we've got a wedding put together by the groom and his mother as a surprise for the bride. We've got all the deets from the groom himself on how he was able to put it together with the help of Joseph + Jaime Photography and Coriander Girl, so let's jump in! From the groom, Mike: I'm a lucky guy. I married the girl next door.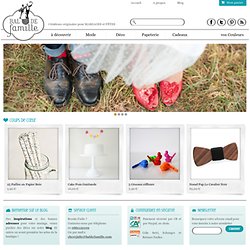 Créations originales pour MARIAGES et FÊTES Coups de cœur Bienvenue sur le blog Des inspirations et des bonnes adresses pour votre mariage, venez piocher des idées sur notre blog. Et suivre en avant-première les actus de la boutique !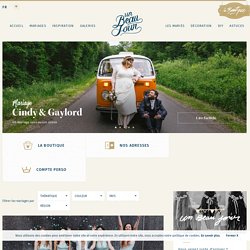 Un Beau Jour | Blog mariage, Mariage original, pacs,déco
Le joli mariage du jour a été organisé d'une main de maître par Anne-so, une jeune femme dont l'organisation vous donnera sûrement plein d'idées. Parfois un mariage ça révèle des vocations ;) Vous aussi partagez vos jolis moments, envoyez vos photos ici
Caroline et Alexandre ont choisi de se marier en petit comité en septembre dernier. Un joli mariage chic en vert et blanc, entourés de leurs plus proches photographié par Annie Gozard. Caroline nous en dit plus sur leur histoire…
While she originally had her sights set on a NYC rooftop wedding, it was the beauty of Oxford, England that sent this bride's wedding plans for a complete and total loop. But with its stunning architecture and old-world charm, it's all too easy to see why. The fabulous Stephanie Swann captured the day from start to finish you can click right here for sooooo much more!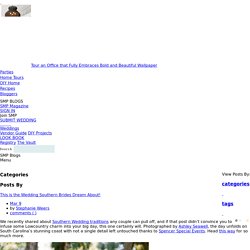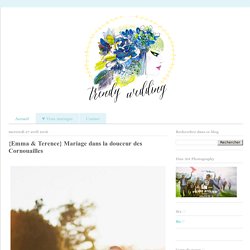 En effet, des Save the date comme celui-là, on ne s'en lasse pas et on en redemande. Du fun, du rythme (la technique du stop motion a encore de beaux jours devant elle), une bande son qui claque (Depeche Mode, of course) et une complicité évidente : Pauline & Yann ont eu tellement raison de faire réaliser leur Save the date par Wedding By Nouxe. Les accros à la blogo mariage reconnaîtront sans doute la vidéo vue sur l'excellente blog d'Amélie Queen for a day ce lundi, mais je ne résiste pas à l'envie de la partager à nouveau avec vous ici hi hi ! Filez de ce pas découvrir cette jolie vidéo : rien de tel qu'un peu de fraîcheur et de bonne humeur pour démarrer la journée.
Trendy Wedding, blog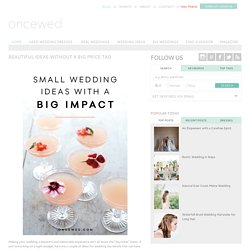 We teared up when Joelene told us the story of her wedding day. She says it best. From the bride: Rohan proposed to me whilst we were on holiday in Bali celebrating our 10 year anniversary. It was such a magical and emotional time. We knew straight away that we wanted to get married in Northern NSW, Australia, as we spent most of our weekends as teenagers road tripping there for surf.
Real Weddings | Boho Weddings