Blogs mariages
Chic Vintage Brides
Happy weekend! Summer days are slowly coming to an end — anyone else notice the Halloween aisle making an early appearance at stores? — but we're refusing to say goodbye just yet!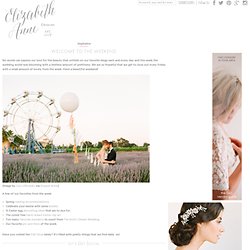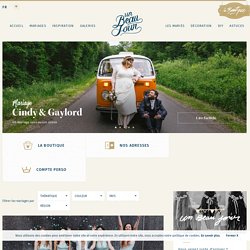 Un Beau Jour | Blog mariage, Mariage original, pacs,déco
Petit coup de coeur aujourd'hui pour un mariage qui commence perché dans les arbres ♥ Cheryl & Quentin ont organisé une cérémonie à l'image de leur couple en rendant grâce aux traditions de leurs cultures respectives (ces cérémonies du thé me rendent décidément très curieuse). Vous aussi partagez vos jolis moments, envoyez vos photos ici « Cheryl adore Paris.
Trendy Wedding, blog
Real Weddings | Boho Weddings