Sites
Utility Journal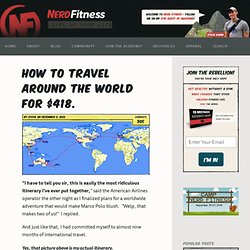 How to Travel Around the World for $418.
"I have to tell you sir, this is easily the most ridiculous itinerary I've ever put together," said the American Airlines operator the other night as I finalized plans for a worldwide adventure that would make Marco Polo blush. "Welp, that makes two of us!" I replied. And just like that, I had committed myself to almost nine months of international travel.
Sweet 2 Eat Baking | Decorated Cakes, Cookies, Cupcakes & Desserts
Share Book Recommendations With Your Friends, Join Book Clubs, Answer Trivia
100 Skills Every Man Should Know: 2008's Ultimate DIY List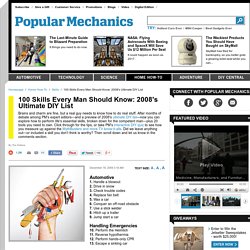 Automotive 1. Handle a blowout2. Drive in snow3.
Book recommendations from readers like you
Diethood
Cooking Comically
Since 1999 home of design culture, leading independent publication for design, architecture, art, photography and graphics
GAMEDESIGN - flash game and free game
Geeky
Home | Yummly
lola zabeth | Beauty Foodie™ – serving up DIY
Strands of My Life - Fast dinners and weekend baking
A Spicy Perspective — Artful Recipes from Asheville, North Carolina —
Gizmodo, the Gadget Guide
I Heart Vegetables
30 Random Surprising Facts
How to To Make Your Food Taste Awesome | Easy Food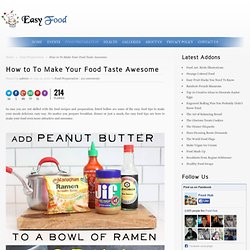 Posted by admin on Aug 19, 2012 in Food Preparation | 211 comments 1.6M Flares Twitter 743 Facebook 3.6K Google+ 111 StumbleUpon 1.6M Pin It Share 0 Reddit 1.2K Filament.io Made with Flare More Info 1.6M Flares × In case you are not skilled with the food recipes and preparation, listed bellow are some of the easy food tips to make your meals delicious easy way. No matter you prepare breakfast, dinner or just a snack, the easy food tips are here to make your food even more attractive and awesome. Idea by Janice Kamide
Doggelganger
Surf and Sunshine - A Family Travel Blog
Kotaku, the Gamer's Guide
Word Dynamo - Free Study Guides, Quizzes, Games, and Flashcards
Fitness Blender
How to Win Friends and Influence People by Dale Carnegie
Tasty Kitchen: A Happy Recipe Community!
Hi, my name is Himani and I'm a sugar addict. But the only thing that holds me back from devouring a sinful concoction is if it looks super cute. You know… because cute desserts deserve to live longer than the ugly ones (I'm going to some sort of sugar-y hell for that one).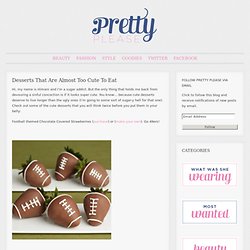 Desserts That Are Almost Too Cute To Eat « Pretty Please Us Blog: Your guide to fashion, beauty, style & everything else in between.
The best vegetarian recipes from top food sites
Design Seeds®: For All Who Love Color
Little bit of a mouthful there. But it's like a cookie on top of another cookie! Yeah. Like total dirty cookie on cookie action. Except these ones down below wanted to try a few different positions.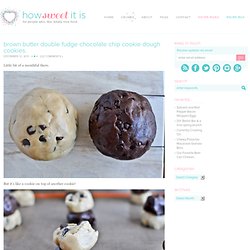 Brown Butter Double Fudge Chocolate Chip Cookie Dough Cookies
Don't limit yourself to just plugging in simple search terms to Google; check out this infographic and learn a search string search or two. You don't need to limit yourself to searching just for simple strings; Google supports all manner of handy search tricks. If you want to search just HowToGeek.com's archive of XBMC articles, for example, you can plug in site:howtogeek.com XBMC to search our site. Get More Out of Google [HackCollege via Mashable]
Improve Your Google Search Skills [Infographic]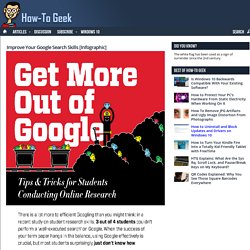 Food for My Family: Recipes, menus, cooking tips, gardening and more.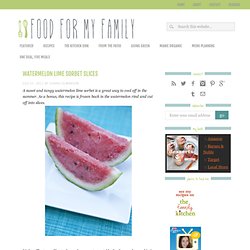 Watermelon Lime Sorbet Slices
A sweet and tangy watermelon lime sorbet is a great way to cool off in the summer. As a bonus, this recipe is frozen back in the watermelon rind and cut off into slices. It's hot.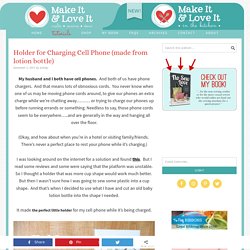 Holder for Charging Cell Phone (made from lotion bottle)
My husband and I both have cell phones. And both of us have phone chargers. And that means lots of obnoxious cords. You never know when one of us may be moving phone cords around, to give our phones an extra charge while we're chatting away……… or trying to charge our phones up before running errands or something. Needless to say, those phone cords seem to be everywhere…..and are generally in the way and hanging all over the floor. (Okay, and how about when you're in a hotel or visiting family/friends.
The Cleverest
Sound Types
I don't always cook, but when I do I prefer to cook comically.
I've tried lots of brownie recipes: Boxes, scratch, frosted, plain, nuts, chips, fudge … Each of them has something to like, but depending on my mood I might want a change of pace. Not any more. My wife found this recipe, and it's perfect.
How To Make Perfect Brownies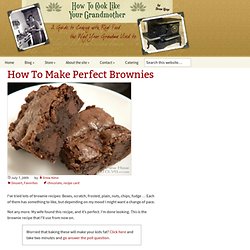 The Infamous Jacques Torres Chocolate Chip Cookies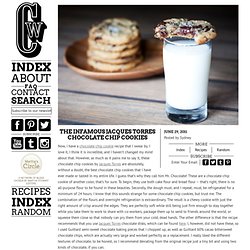 Now, I have a chocolate chip cookie recipe that I swear by. I love it, I think it is incredible, and I haven't changed my mind about that. However, as much as it pains me to say it, these chocolate chip cookies by Jacques Torres are absolutely, without a doubt, the best chocolate chip cookies that I have ever made or tasted in my entire life. I guess that's why they call him Mr. Chocolate! These are a chocolate chip cookie of another color, that's for sure.
Cinnamon Roll Pancakes
Cinnamon Roll Pancakes Updated 9/22/11 to Add: If you're coming here to sample these delicious Cinnamon Roll Pancakes, you just might like the latest recipe that I've posted for Pumpkin Cinnamon Roll Pancakes too. And Gingerbread- Cinnamon Roll Pancakes too. Enjoy!
THE CAMERA RING on The Hunt
CASSETTE TAPE NECKLACE on The Hunt
FEATHER BRACELET on The Hunt
ENGRVED INFINITY RING on The Hunt
ELEPHANT RING on The Hunt
most favorited all-time
University Welcome Page
Pictures that will Make you go Awww | Flash Solver
Amazing Van Gogh Paintings - FunHug
Before I Die
What is important to you 2011-ongoing New Before I Die book out! After Candy lost someone she loved, she went through a long period of grief and depression. With time she felt gratitude for the time they had together and eventually she found clarity in her life by contemplating death so much. But she struggled to maintain this perspective. It's easy to get caught up in the day-to-day and forget what really matters to you.
Punchfork — The best new recipes from top food sites
The Londoner: Slutty Brownies
25 clever ideas to make life easier
The Cool Hunter - Amazing Places To Experience Around The Globe (Part 1)