Sites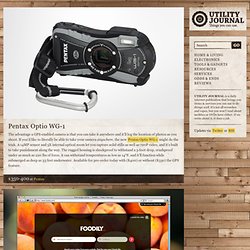 Utility Journal
The advantage a GPS-enabled camera is that you can take it anywhere and it'll log the location of photos as you shoot. If you'd like to literally be able to take your camera anywhere, the new Pentax Optio WG-1 might do the trick. A 14MP sensor and 5X internal optical zoom let you capture solid stills as well as 720P video, and it's built to take punishment along the way. The rugged housing is shockproof to withstand a 5-foot drop, crushproof under as much as 220 lbs of force, it can withstand temperatures as low as 14°F, and it'll function while submerged as deep as 33 feet underwater. Available for pre-order today with ($400) or without ($350) the GPS feature.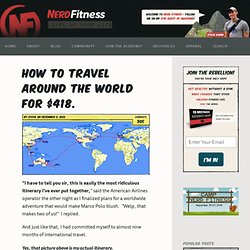 How to Travel Around the World for $418.
"I have to tell you sir, this is easily the most ridiculous itinerary I've ever put together," said the American Airlines operator the other night as I finalized plans for a worldwide adventure that would make Marco Polo blush. "Welp, that makes two of us!" I replied. And just like that, I had committed myself to almost nine months of international travel.
Sweet 2 Eat Baking | Decorated Cakes, Cookies, Cupcakes & Desserts
Share Book Recommendations With Your Friends, Join Book Clubs, Answer Trivia
100 Skills Every Man Should Know: 2008's Ultimate DIY List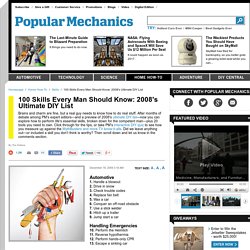 Automotive 1. Handle a blowout2. Drive in snow3.
Book recommendations from readers like you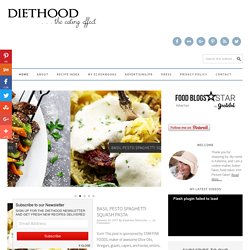 Diethood
A delicious and warm Authentic Irish Coffee made with whiskey, coffee, and heavy cream. Freezing temperatures require two things; coffee and alcohol. Think of how natural... Garlicky and Cheesy Crispy Potato Skins topped with a delicious mixture of potatoes, three cheeses, sour cream, crushed croutons and green onions.
Nov 13 It's Electric. So, Boing Boing asked me to do a recipe for them. The only caveat is that it involve caffeine. Done and Done.
Cooking Comically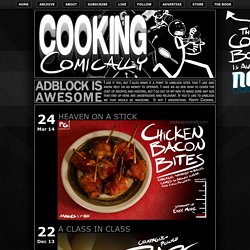 Since 1999 home of design culture, leading independent publication for design, architecture, art, photography and graphics
apr 04, 2014 WATCH: naoto fukasawa elaborates on the company's attention to craftsmanship, and his own approach to » 0 shares last week designboom attended the inaugural mextropoli architecture festival in mexico city. the balloon-powered internet system will begin its 2nd lap, where it will traverse over the pacific ocean » 54 shares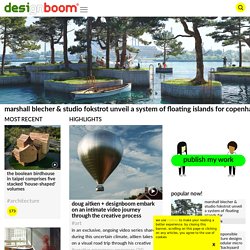 GAMEDESIGN - flash game and free game
Geeky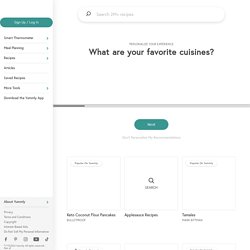 Home | Yummly
whole milk, red chile powder, unsweetened cocoa powder, dark chocolate and salt B 20 mins, 5 ingredients unsalted butter, large eggs, salt, sugar and bittersweet chocolate
lola zabeth | Beauty Foodie™ – serving up DIY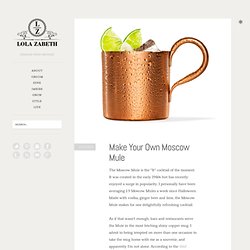 My fingers and lips are deliciously stained from pomegranate seeds. The taste of a pomegranate seed bursting in your mouth is like none other, but there's so much more to appreciate. We mortals have been in awe of the pomegranate since the beginning of time.
Strands of My Life - Fast dinners and weekend baking
A Spicy Perspective — Artful Recipes from Asheville, North Carolina —
Gizmodo, the Gadget Guide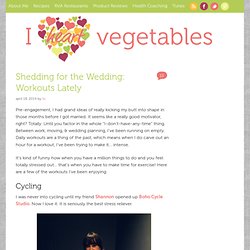 Was your new year's resolution to get in shape? Then these gadgets and things are for you. Even if you're already a frequent gym-goer, you might find some of these new things useful! A few of these things have been on my radar for awhile now, but I'm finally getting around to testing them out.
I Heart Vegetables
30 Random Surprising Facts
How to To Make Your Food Taste Awesome | Easy Food
Doggelganger
Surf and Sunshine - A Family Travel Blog
Kotaku, the Gamer's Guide
Word Dynamo - Free Study Guides, Quizzes, Games, and Flashcards
Fitness Blender
How to Win Friends and Influence People by Dale Carnegie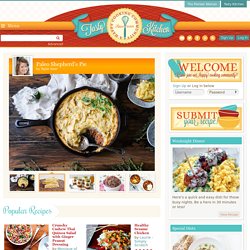 Cookie Dough Truffles No-bake cookie dough truffles, perfect for Easter! Stephanie!
Tasty Kitchen: A Happy Recipe Community!
Desserts That Are Almost Too Cute To Eat « Pretty Please Us Blog: Your guide to fashion, beauty, style & everything else in between.
The best vegetarian recipes from top food sites
Design Seeds®: For All Who Love Color
Brown Butter Double Fudge Chocolate Chip Cookie Dough Cookies
Improve Your Google Search Skills [Infographic]
Food for My Family: Recipes, menus, cooking tips, gardening and more.
Watermelon Lime Sorbet Slices
Holder for Charging Cell Phone (made from lotion bottle)
The Cleverest
Sound Types
I don't always cook, but when I do I prefer to cook comically.
How To Make Perfect Brownies
The Infamous Jacques Torres Chocolate Chip Cookies
Cinnamon Roll Pancakes
THE CAMERA RING on The Hunt
CASSETTE TAPE NECKLACE on The Hunt
FEATHER BRACELET on The Hunt
ENGRVED INFINITY RING on The Hunt
ELEPHANT RING on The Hunt
most favorited all-time
University Welcome Page
Pictures that will Make you go Awww | Flash Solver
Amazing Van Gogh Paintings - FunHug
Before I Die
Punchfork — The best new recipes from top food sites
The Londoner: Slutty Brownies
25 clever ideas to make life easier
The Cool Hunter - Amazing Places To Experience Around The Globe (Part 1)