Curation tools
Content Curators Are The New Superheros Of The Web
Yesterday, the ever-churning machine that is the Internet pumped out more unfiltered digital data. Yesterday, 250 million photos were uploaded to Facebook, 864,000 hours of video were uploaded to YouTube, and 294 BILLION emails were sent. And that's not counting all the check-ins, friend requests, Yelp reviews and Amazon posts, and pins on Pintrest.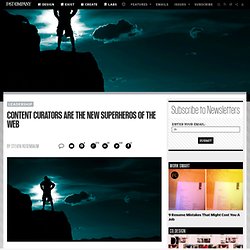 Le Cloud d'après Mindmeister. Seuls les gens désordonnés savent le calvaire qu'ils vivent au quotidien. Ces numéros de téléphone griffonnés sur des tickets de caisse.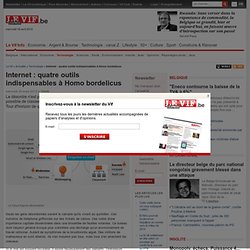 Internet : quatre outils indispensables à Homo bordelicus - Technologie
The best content curation tools online
9 content curation tools that better organise the web : Webdistortion
Content curation is a huge deal on the web today. As content on the web grows exponentially, our ability to make sense of it is inversely proportional.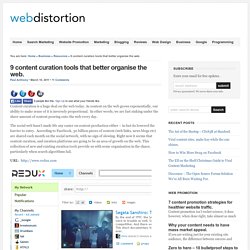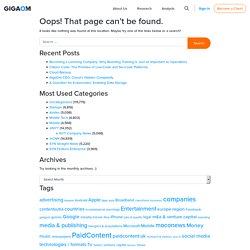 I love talking about the things I enjoy using. The emerging ecosystem in which a bunch of smart people curate long form journalism is definitely one of those things.
Is There A Business Model To Support Some Of The Great New Curation Tools?
DLD 2012 – @Jack Dorsey: Twitter's business model works | Content Curation Tools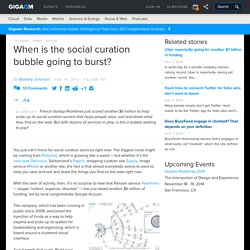 You just can't move for social curation services right now. The biggest noise might be coming from Pinterest, which is growing like a weed — but whether it's the new-look Delicious, Switzerland's Paperli, shopping curation site Svpply, image service Mlkshk or another site, the fact is that almost everybody seems to want to help you save and sort and share the things you find on the web right now. With this swirl of activity, then, it's no surprise to hear that Parisian service Pearltrees — slogan "collect, organize, discover" — has just raised another $6 million of funding, led by local conglomerate Groupe Accueil.
When is the social curation bubble going to burst?
Steven Rosenbaum is a curator, author, filmmaker and entrepreneur. He is the CEO of Magnify.net, a real-time video curation engine for publishers, brands, and websites. His book Curation Nation is slated to be published this spring by McGrawHill Business.
4 Promising Curation Tools That Help Make Sense of the Web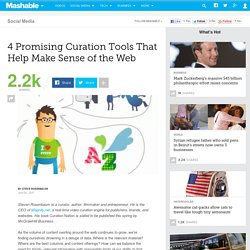 Clipboard, Your Personal Online Note-Taking Solution
With a resume that includes: founding Microsoft Live Labs, Yahoo!