News
W3C calls for help on HTML5 - Software. A confirmation email has been sent to your email address - SUPPLIED GOES EMAIL HERE .
Please click on the link in the email to verify your email address. You need to verify your email before you can start posting. If you do not receive your confirmation email within the next few minutes, it may be because the email has been captured by a junk mail filter. Google to use HTML5 in Gmail. News By Joab Jackson June 25, 2010 05:00 PM ET IDG News Service - In keeping with Google's enthusiasm for the emerging HTML5 standard, many upcoming features of the company's Gmail Web-based e-mail service will be rendered in HTML5, said Adam de Boor, a staff software engineer working on the service.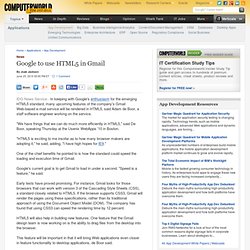 "We have things that we can do much more efficiently in HTML5," said De Boor, speaking Thursday at the Usenix WebApps '10 in Boston. How to Master Influence Skills to Sell More Web Design Services. Selling is all about influence skills, yet few of us have learned how to apply the art and science of influence to our work.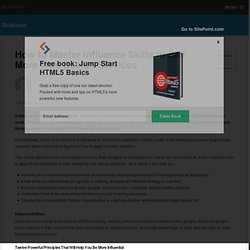 Influence is not something with which we're born. It can be learned, and there are numerous studies that have demonstrated the principles of influencing other people. Unfortunately, much of the science of influence is couched in academic mumbo jumbo. Few entrepreneurs ever slog through research about influence or figure out how to apply it to their situation.