Full 3D
Snowglobe
Osama bin Mohammed bin Awad bin Laden was the founder of al-Qaeda, the jihadist organization responsible for the September 11 attacks on the United States and numerous other mass-casualty attacks against civilian and military targets. He was a member of the wealthy Saudi bin Laden family, and an ethnic Yemeni Kindite. Bin Laden was on the American Federal Bureau of Investigation's (FBI) lists of Ten Most Wanted Fugitives and Most Wanted Terrorists for his involvement in the 1998 U.S. embassy bombings.
Merry Christmas ! Today I'm releasing my latest project : The Bubblizer ! Wait, the... what ?
RLV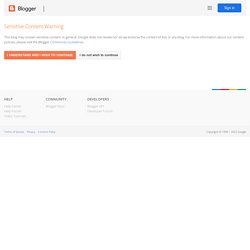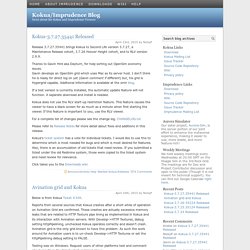 March 28th, 2014 by NickyP Highlights - Code base to Second Life (SL) Viewer 3.7.2 (HTTP Improvements cohort), 3.7.3 (Maintenance Release cohort) and 3.7.4 (Streaming Audio Improvements cohort). - SL Release 3.7.2 notes. - SL Release 3.7.3 notes. - SL Release 3.7.4 notes. Kokua Team Contributions - RLVa and Inventory-Attachment edit features from Kitty Barnett have been merged into Kokua. The RLVa API is defaulted to off and can be placed on under the Advanced menu entry RestrainedLove API by checking to on and re logging. This feature needs tested. Please file issues as they are found.
Emerald Viewer
Cool VL Viewer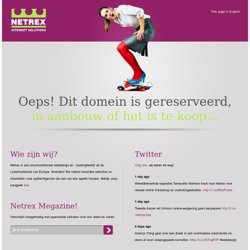 Home
in aanbouw of het is te koop... Wie zijn wij? Netrex is een onconventioneel webdesign en - hostingbedrijf uit de cyberhoofdstad van Europa: Woerden! We maken kleurrijke websites en intranetten voor opdrachtgevers die wel van iets aparts houden.
Second Life Home
Open metaverse Viewer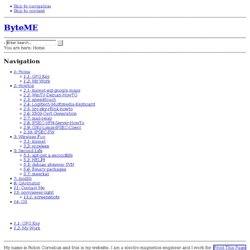 My name is Robin Cornelius and this is my website. I am a electro-magnetics engineer and I work for a small company who designs and builds equipment related to magnetism. This includes instrumentation such as gaussmeters and fluxmeters and larger equipment such as magnetisers and demagnetisers.