Sites
Ducks Fan Kali | Hotties of Hockey
LOLcaption.com - Funny Pictures, Fail Pics and YouTube Videos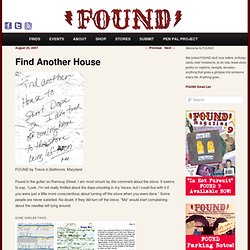 FOUND by Travis in Baltimore, Maryland Found in the gutter on Ramsay Street. I am most struck by the comment about the stove. It seems to say, "Look, I'm not really thrilled about the dope-shooting in my house, but I could live with it if you were just a little more conscientious about turning off the stove when you were done."
Friendship Ecards, Free Friendship Cards, Funny Friendship Greeting Cards at someecards.com
Jewgle: Stop searching and call your mother.
HockeyDrunk: where professionalism can stfu!
Funny Videos | Kill My Day Now - Part 3
HockeyJerseyConcepts
Wild About Design
PuckDrawn
Blog - icethetics.info
The Hockey Uniform Database
Alex Ovechkin - NHL's Colorful Characters - Photos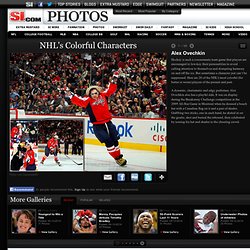 Hockey is such a consummate team game that players are encouraged to low-key their personalities to avoid calling attention to themselves and disrupting harmony on and off the ice. But sometimes a character just can't be suppressed. Here are 20 of the NHL's most colorful (for better or worse) players of the present and past. A dynamic, charismatic and edgy performer, Alex Ovechkin also has a playful side. It was on display during the Breakaway Challenge competition at the 2009 All-Star Game in Montreal when he donned a beach hat with a Canadian flag on it and a pair of shades.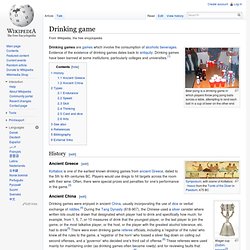 Beer Pong Drinking games are games which involve the consumption of alcoholic beverages . Evidence of the existence of drinking games dates back to antiquity . Drinking games have been banned at some institutions, particularly colleges and universities. [ 1 ]
Drinking game