Bread
Hasselback Garlic Cheesy Bread. Hasselback Garlic Cheesy Bread First thing: this Calphalon Giveaway ends on Friday!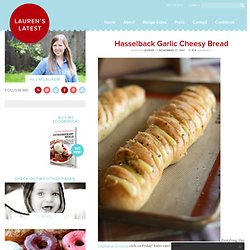 Enter enter enter! Second thing: this bread is the bomb. Italian Garlic Knots Recipe from Pillsbury. Pepperoni Pizza Monkey Bread. How do you make bread even better?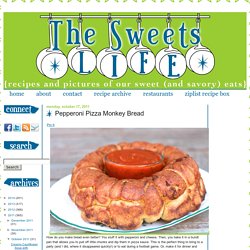 You stuff it with pepperoni and cheese. Then, you bake it in a bundt pan that allows you to pull off little chunks and dip them in pizza sauce. This is the perfect thing to bring to a party (and I did, where it disappeared quickly!) Or to eat during a football game. Or, make it for dinner and serve with a salad. Pepperoni Pizza Monkey Bread Recipe.
Kids can be frustratingly picky eaters.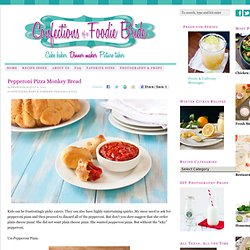 They can also have highly entertaining quirks. My niece used to ask for pepperoni pizza and then proceed to discard all of the pepperoni. But don't you dare suggest that she order plain cheese pizza! She did not want plain cheese pizza. Italian Grilled Cheese. Who doesn't love a good grilled cheese?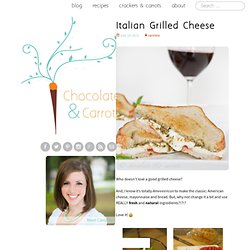 And, I know it's totally Ameeeerican to make the classic: American cheese, mayonnaise and bread. But, why not change it a bit and use REALLY fresh and natural ingredients?!?!? Love it! There's nothing more delicious than fresh and homemade ingredients. Cinnamon Sugar Pull-Apart Bread. I'm sorry.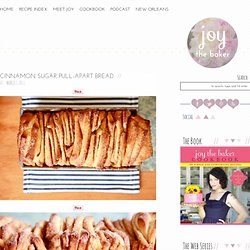 I know it's Monday morning and you probably came here for some pretty pictures of food that you could glance at, and then move on with your day… and here I go thrusting warm, soft cinnamon sugar bread in your face. It's not fair. I know it's not fair. I know that now you're craving cinnamon rolls, and cream cheese frosting and chili fries and hot dogs. The Pastry Affair - Home - Garlic Parmesan Pull-Apart Bread. I once made the driest pancake in the world.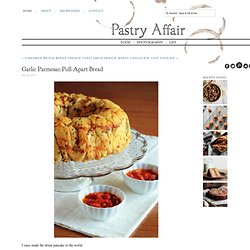 I can see you sitting at home, staring at your computer screen, and scoffing at my bold statement. Driest pancake in the world? Pizza Swirl Bread. I have good news and bad news.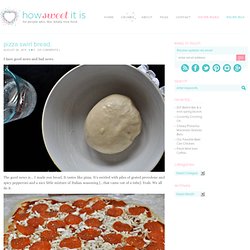 The good news is… I made you bread. It tastes like pizza.
---