Art
How to make roses from leaves. Photographer Martin Schoeller. Amazing Love Line(s) Art Video. Drawing Autism. Drawing Autism is an incredible collection of artwork by people diagnosed with autism, from teenage amateurs to established artists.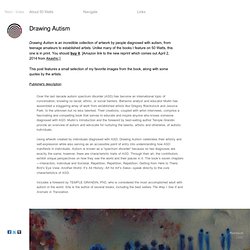 Unlike many of the books I feature on 50 Watts, this one is in print. You should buy it. 25 Striking Framed Papercuts by Peter Callesen. Peter Callesen Peter Callesen thrives on creating art from paper, rather on it.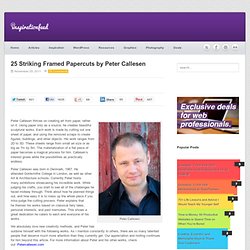 Using paper only as a source, he creates beautiful sculptural works. Each work is made by cutting out one sheet of paper, and using the removed scraps to create figures, buildings, and other objects. His work ranges from 2D to 3D. Coolest. Stage. Ever. 35+ stunning photographs of the night. Amazingly Creative Drawing Vs Photography. The Castle. Iceland Worldwide - Northern Lights. Mesmerizing Nature Photography by Angus Clyne. Ursus Wehrli's The Art of Clean Up. Creative photos by Chema Madoz. 47 Incredibly Amazing Photographs From The 2010 National Geographic Photography Contest. Book Of Art.
55 incredible examples of photo manipulation. Carving Exotic Melons. Owl- bedside lamp : Dominika Drop. Yuki Matsueda. IMG_4629.JPG (JPEG Image, 1600x927 pixels) - Scaled (58. Tall Painting. Sweet Verbena. Inspiring Tall Painting Timelaps. Report Your News Login | Sign Up Your News Upload news Politics | Society | Environment | Sci-Tech | Entertainment.
Most Amazing Time Lapse Video of Milky Way Ever Made. Seriously. Top 10 Photos of the Week. To me its far less about the photo and far more about where the photographer was sitting "A lie gets halfway around the world before the truth has a chance to get its pants on." – - Sir Winston Churchill.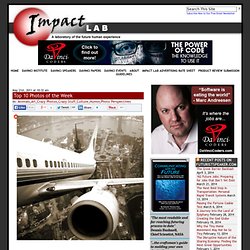 Fun Forever - Luxury fun is affordable for everyone! » Finger Shadow Illusions. Never Be My Friend. Psychadellivision by ~Volcanic-Penguin on deviantART. With a Passion for Skateboarding: Creative Art Sculptures by Haroshi. Now that's a sick madness!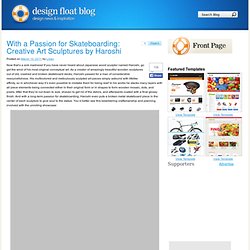 If you have never heard about Japanese wood sculptor named Haroshi, go get the wind of his most original conceptual art. As a creator of amazingly beautiful wooden sculptures out of old, crashed and broken skateboard decks, Haroshi passed for a man of considerable resourcefulness. His multicolored and meticulously sculpted art pieces simply astound with lifelike affinity, so in whichever way it's even possible to mistake them for being real! In his works he stacks many layers with all piece elements being connected either in their original form or in shapes to form wooden mosaic, dots, and pixels. After that they're cut down to size, shaven to get rid of the debris, and afterwards coated with a final glossy finish. Amazing-sand-sculpture-art.jpg (JPEG Image, 500x6186 pixels) Lofted Forest Home: Organic Curves & Natural Materials. Good things come to those who wait – particularly in a work of uniquely detailed and highly curved architecture.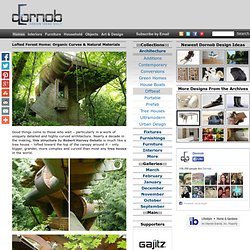 Nearly a decade in the making, this structure by Robert Harvey Oshatz is much like a tree house – lofted toward the top of the canopy around it – only bigger, grander, more complex and curved than most any tree house in the world. The perimeter of the structure is pushed out into the forest around it, curving in and out to create views as well as a sense of intimacy with the coniferous and deciduous tree cover. The wood and metal detailing is incredible in its variety and customization – each piece designed to fit a particular form and function. 30 of the World's Greatest Wedding Cakes. Miniature Art On the Tip of Pencil by Dalton Ghetti.
Animal Magic. Dirt Art. Be Warned! This Gallery Is Not For Those Who Can't Handle A Monstrous Amount Of Cuteness: 40 Pictures Of Puppy Dogs. Turtle_eating_flower_girl-600x400.jpg (JPEG Image, 600x400 pixels) New York At Night. MOVE Video.
Video. Still life: Bent objects.
---