Wishlist
Antarctic | Quark Expeditions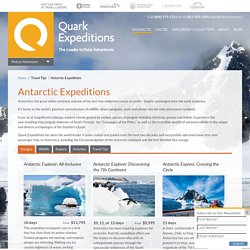 Antarctica: the great white continent and one of the last true wilderness areas on earth – largely unchanged since the early explorers. It's home to the world's greatest concentration of wildlife, where penguins, seals and whales are the only permanent residents. Gaze up at magnificent icebergs, explore islands guided by various species of penguin including chinstrap, gentoo and Adélie. Experience the awe-inspiring king penguin rookeries of South Georgia, the "Galapagos of the Poles," as well as the incredible wealth of untamed wildlife in the unique and diverse archipelagos of the Southern Ocean.
You have 30 days to exchange your purse for a different style or color. To exchange the purse, please send your Everpurse, with all pieces and in its original box, back to us at our office (our shipping address is below). Please indicate the new style you would prefer and the order number of your original order. Failure to include this information will delay the exchange process. Once we receive and review your Everpurse order to make sure that all pieces are intact, we'll go ahead and send you the new style you requested. If you would like to exchange for a style or greater or lesser value please e-mail [support@everpurse.com] to process the refund or update your order with the new value.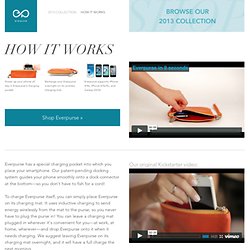 How it works | Everpurse
Neon Yellow Toe Cap Otavi
How brilliant is Polish designer, Pani Jurek's, Maria S.C. chandelier lamp?
test tube chandelier
Published on December 8, 2011 by GirlieGirlArmy · 26 Comments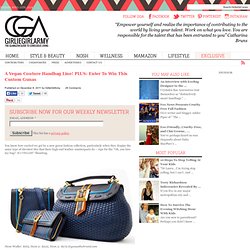 A Vegan Couture Handbag Line! PLUS: Enter To Win This Custom Gunas  
pet cam
projector
dj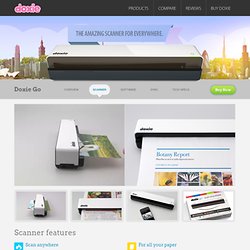 Scan anywhere Doxie Go makes scanning smart and simple.
Doxie Go - Scan Anywhere – Mobile Document Scanner
International | Vitamix
USB SuperDrive
Clarisonic Mia™ Skin Cleansing System: Shop Professional Spa Tools
Ray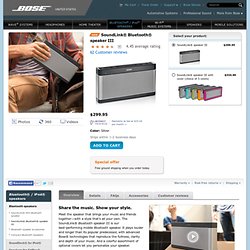 SoundLink® Bluetooth® Mobile speaker II | Bluetooth® Speakers | Digital Music Solutions
Bio Your bio is currently empty. Now is a great time to fill in your profile. Rank This profile is private.