Wishlist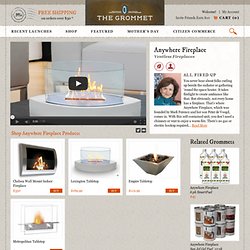 Anywhere Fireplace - Wall Mounted Fireplace and Contemporary Fire Pit
You never hear about folks curling up beside the radiator or gathering 'round the space heater. It takes firelight to create ambiance like that. But obviously, not every home has a fireplace. That's where Anywhere Fireplace, which was founded by Madi Ferencz and her son Peter de Voogd, comes in. With this self-contained unit, you don't need a chimney or vent to enjoy a warm fire.
Antarctic | Quark Expeditions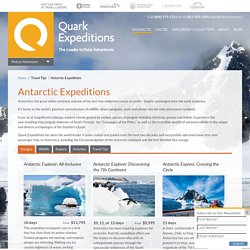 Antarctica: the great white continent and one of the last true wilderness areas on earth – largely unchanged since the early explorers. It's home to the world's greatest concentration of wildlife, where penguins, seals and whales are the only permanent residents. Gaze up at magnificent icebergs, explore islands guided by various species of penguin including chinstrap, gentoo and Adélie. Experience the awe-inspiring king penguin rookeries of South Georgia, the "Galapagos of the Poles," as well as the incredible wealth of untamed wildlife in the unique and diverse archipelagos of the Southern Ocean.
All continental US orders ship for free! When your order is shipped, you will receive an email with information on tracking your shipment. Your order status will change from "Pending" or "Processing" to "Complete" on Everpurse.com. Your Everpurse will ship within 2-3 weeks of the date you ordered. Each Everpurse is hand-built, from the installation of the electronics to the sewing of the purse. Once we install the electronics inside your purse, it is sent to our designer to get its final stitches.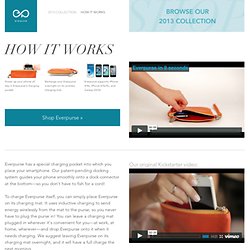 How it works | Everpurse
How brilliant is Polish designer, Pani Jurek's, Maria S.C. chandelier lamp? On its own, it resembles a classic crystal chandelier but the tubes can be easily detached and filled with colored liquids, fresh-cut flowers or whatever the owner deem fit to make it their own.The piece is named and designed as a nod to innovator, scientist, educator and academic Maria Sklodowska-Curie, who was the first person to be twice awarded the Nobel Prize for the discovery of polonium and radium. You can scoop one up for $118-$180 here. Source and photos: Trendland and Design Milk
test tube chandelier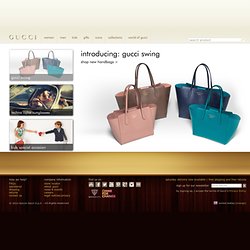 free shipping and free returns free shipping free ground shipping will be offered for online orders placed between april 1, 2014 and april 30, 2014 to destinations within the continental united states. this offer will only be applicable to purchases made on the u.s. Gucci.com website, is non-transferable, and is not valid on orders placed before april 1, 2014.
Published on December 8, 2011 by GirlieGirlArmy · 26 Comments53 You know how excited we get by a new green fashion collection, particularly when they display the same type of elevated chic that their high-end leather counterparts do – ripe for the "Oh, you love my bag? It's VEGAN!" flaunting.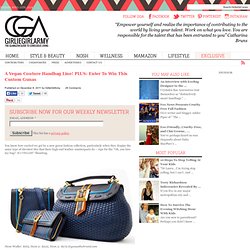 A Vegan Couture Handbag Line! PLUS: Enter To Win This Custom Gunas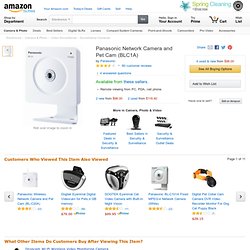 From the Manufacturer See There When You Can't Be There This camera can be viewed and controlled from a standard Web browser, video display, or even a compatible cell phone or PDA. Place it in your home, office, vacation home or almost anywhere else that you'd like to keep an eye on things, with no PC required on location! They are easy to install and operate and require no additional software for the PC that you're viewing them on.
pet cam
projector
With a brightness level up to 300 lumens and weighing only 1.4 pounds, the Qumi is Vivitek's innovative LED pocket projector. The Qumi features a DLP Pico chipset and BrilliantColor technologies from Texas Instruments. It is also the first pocket projector to be 3D-ready via DLP Link.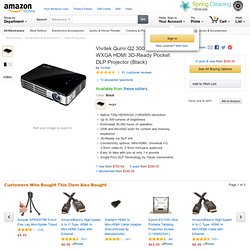 Add to Cart $89.49 + $6.49 shipping Sold by: Deal Machine Enterprises
dj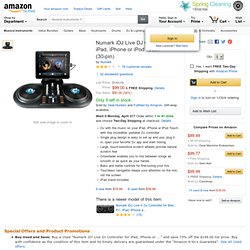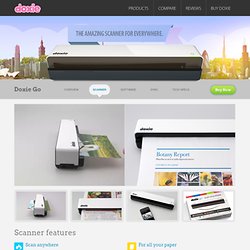 Scan anywhere Doxie Go makes scanning smart and simple. Just charge it up and turn it on, anywhere – insert your paper, receipts, and photos to scan, archive, and share. For all your paper Doxie scans everything from bills and receipts to reports, drawings, recipes, notes, business cards, photos, and everything else in your home or office. Tiny and fast
Doxie Go - Scan Anywhere – Mobile Document Scanner
International | Vitamix
Best Answer: I burned some music from an original CD first by importing the music you want to your ITunes library I burned some music from an original CD first by importing the music you want to your ITunes library from an original CD in the USB Super Drive, then I made a playlist of the music I wanted to burn, then I click on "burn", and then it prompts you to insert a blank CD. It then prompts when the CD has completed burning and to eject the newly burned CD from the USB Super Drive.
USB SuperDrive
It's never been easier to shop in Canada Free shipping on orders over C$75 C$7.95 for standard shipping Exclusive offers Check in-store stock at your local store Shop Now Not shipping to Canada? Click here to continue to US site.
Clarisonic Mia™ Skin Cleansing System: Shop Professional Spa Tools
Ray
SoundLink® Bluetooth® Mobile speaker II | Bluetooth® Speakers | Digital Music Solutions
Bio Your bio is currently empty. Now is a great time to fill in your profile. Rank This profile is private.