Mass Effect
Mass Effect 3 starts with Shepard returning to Earth to be put on trial for the killing of 300,000 Batarians. If you don't remember doing that, you were either very drunk or you didn't play The Arrival DLC for Mass Effect 2. It's one of a few moments in the series so far when you don't have a choice about something important.
BioWare on why you have to kill 300,000 Batarians before Mass Effect 3 starts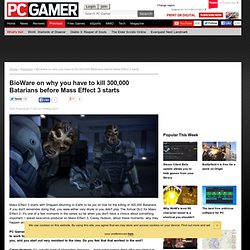 I recently went back and played Mass Effect 2 again (after completing it twice), this time to revisit the DLC. This got me thinking about a certain system within the game – the renegade / paragon system.
Christopher Aaby's Blog - Mass Effect 2 and game storytelling with karma systems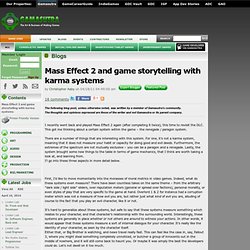 By John Walker on August 26th, 2008 at 11:03 am. I've been playing lots of Mass Effect recently, because as a leading games critic it's essential I stay ahead of the curve and keep my finger on the pulse.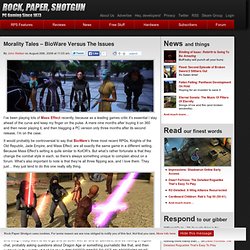 Morality Tales – BioWare Versus The Issues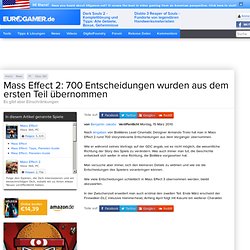 News zu Mass Effect 2: 700 Entscheidungen wurden aus dem ersten Teil übernommen für Xbox 360 - Seite 1 | Eurogamer.de
von Benjamin Jakobs Veröffentlicht Montag, 15 März 2010 Nach Angaben von BioWares Lead Cinematic Designer Armando Troisi hat man in Mass Effect 2 rund 700 storyrelevante Entscheidungen aus dem Vorgänger übernommen.
Mass Effect 3 - Erste Infos: Charaktere, Story, mehr Rollenspiel (Update) - News bei GameStar.de
Entschuldigung!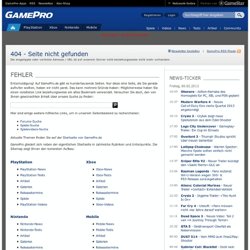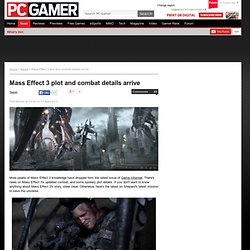 More pearls of Mass Effect 3 knowledge have dropped form the latest issue of Game Informer . There's news on Mass Effect 3′s updated combat, and some spoilery plot details. If you don't want to know anything about Mass Effect 3′s story, steer clear.
Mass Effect 3 plot and combat details arrive
Bioware lands Now comes the major part of the game, the one in which Bioware excels: game universe, people and social interaction. In Mass Effect 2 like in its predecessor, you spend a significant amount of time talking to people, gaining information, trying to persuade them to do something or just chatting with of course the possibility along the road of romancing one or more characters.
Mass Effect 2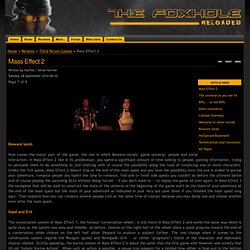 Analysis: On FemShep's Popularity In Mass Effect
Mass Effect, a game with a complex story developed in Edmonton, will be required 'reading' for a course in contemporary Canadian fiction at Concordia University. (Bioware) LittleBigPlanet is more than a video game in which little creatures made of sackcloth run and jump.
Schools use video games as teaching tools - Technology & Science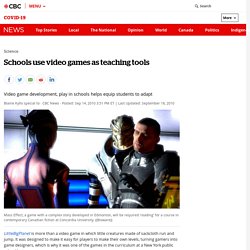 By John Geddes, USA TODAY The popular video game gets the comic-book treatment. For more information: Visit Dark Horse Comics at www.darkhorse.com .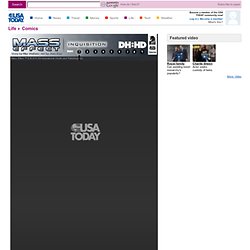 'Mass Effect: Inquisition' is ready to blast off
Morality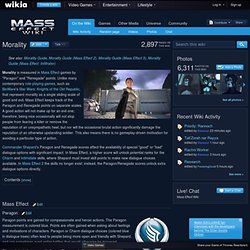 See also: Morality Guide , Morality Guide (Mass Effect 2) , Morality Guide (Mass Effect 3) , Morality Guide (Mass Effect: Infiltrator)
Mass Effect: The Paragon and the Renegade - Xbox 360 Feature at IGN
by Hilary Goldstein & Erik Brudvig November 7, 2007 In Mass Effect , the choices you're faced with don't necessarily fall into the traditional "good" or "evil" categories.