Cooking
The Best Chef's Knife for Most Cooks | The Sweethome
The Swiss aren't renowned for their kitchen knives, but based on the $30 Victorinox Fibrox 8-Inch Chef's Knife ., they should be. In head-to-head test , the Victorinox beat out a comparable blade from notable German manufacturer Henckels, which cost three times as much. It's not the best bar-none, but you won't find anything that performs this well without spending at least twice as much money. You'll want a knife that suits your current skill level and budget, but won't hold you back as you improve Buying a chef's knife is a lot like buying a musical instrument. There will be a lot of variation, even among instruments of the same kind.
Mushroom Risotto
Full Bellies, Happy Kids
I don't know how I did it, but somehow in my menu planning, I ended up putting two recipes with biscuits, one right after the other. Not a big deal though because we are a biscuit loving family. Today's recipe is very similar to a chicken pot pie and equally tasty, and of course simple and easy, which is what this blog is about. I used to think that I should be making different dishes, some exotic things, gourmet or something so that I could get more traffic on the blog. Other food blogs get a lot of comments and traffic while mine has always just plodded along slow but steady.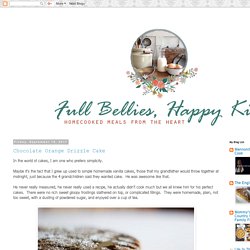 This is our first post from: the food of Memorial Day weekend....in my head, that was stated loud and fast like the host of The Soup announcing "It's reality show clip time!!" Get it? No? Moving on... What do you need for a long weekend away?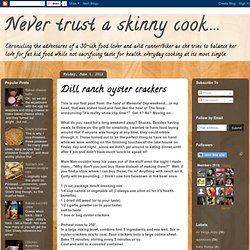 Dill ranch oyster crackers