Cooking
The Best Chef's Knife for Most Cooks | The Sweethome
The Swiss aren't renowned for their kitchen knives, but based on the $30 Victorinox Fibrox 8-Inch Chef's Knife ., they should be. In head-to-head test , the Victorinox beat out a comparable blade from notable German manufacturer Henckels, which cost three times as much. It's not the best bar-none, but you won't find anything that performs this well without spending at least twice as much money. You'll want a knife that suits your current skill level and budget, but won't hold you back as you improve Buying a chef's knife is a lot like buying a musical instrument. There will be a lot of variation, even among instruments of the same kind.
Mushroom Risotto
Full Bellies, Happy Kids
Boy do I have a great product to talk to you about. A few weeks ago I was sent a cookie sheet from Black's Bakeware. But a cookie sheet is just....a cookie sheet, right? Oh my friends, that is where you're wrong. It's not just any old cookie sheet, it is a dimpled cookie sheet and what it can do for you cookie baking is wonderful.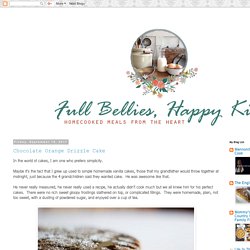 This is our first post from: the food of Memorial Day weekend....in my head, that was stated loud and fast like the host of The Soup announcing "It's reality show clip time!!" Get it? No? Moving on... What do you need for a long weekend away?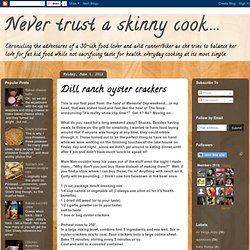 Dill ranch oyster crackers