Social media news
Planning what and when to tweet
social-i-learn
This is a guest post contributed by Samantha Cleaver.
Online Professional Development: A Guide to Social Media for Educators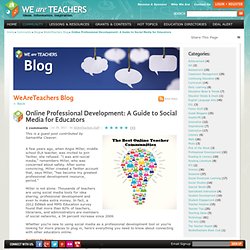 Twitter | Social-i Social Media Training Bath, Consultancy, Social Media Maintenance and Design Social-i Social Media Training Bath, Consultancy, Social Media Maintenance and Design
2010-08-25 18.00.53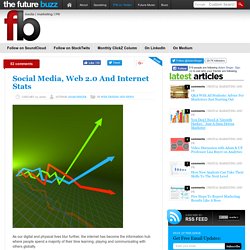 As our digital and physical lives blur further, the internet has become the information hub where people spend a majority of their time learning, playing and communicating with others globally. Digital marketing professionals understand this, but most outside the industry don't realize just how staggering the numbers are of people collaborating, researching, and interacting on the web. I thought it might be fun to take a step back and look at some interesting/amazing social media, Web 2.0, crowdsourcing and internet statistics. I tried to find stats that are the most up-to-date as possible at the time of publishing this post.
Creative Bath, Linking the creative industries in and around Bat
Edge: Get free news to inform and inspire web designers and deve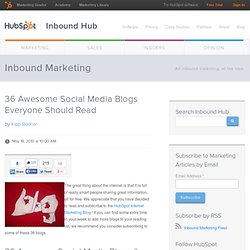 36 Awesome Social Media Blogs Everyone Should Read
The great thing about the internet is that it is full of really smart people sharing great information, all for free. We appreciate that you have decided to read and subscribe to the HubSpot Internet Marketing Blog ! If you can find some extra time in your week to add more blogs to your reading list, we recommend you consider subscribing to some of these 36 blogs. 1.
Posted on Monday May 31, 2010 by Staff Writers If you're an educator, surely you know that technology has and will continue to have an incredible impact on learning . Whether it's the Internet, innovative learning tools, or teaching technology itself, these two subjects are intertwined. In these talks, you will find essential information for educators concerned with technology. General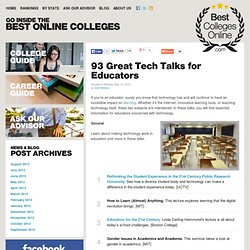 Creative Industries KTN: Partnering for Innovation - £18m "Colla
Howard Greenstein is a Social Media Strategy and Marketing consultant, and President of the Harbrooke Group . He's also a national board member of Social Media Club . "Should I create a group or launch a Page?"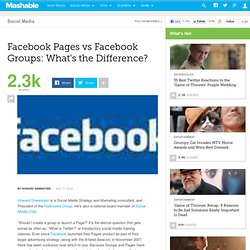 Social Media for Business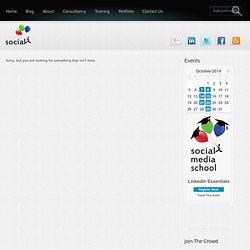 Effective Low Cost Marketing - Great Customer Relations - Excellent Research Tools We will help you find and make use of the right social media and web 2.0 tools for your business. We will show you how to tap into the existing neworks and build your own online communities of staff and customers. We can provide practical support and advice on:
Top Ten Reasons to Use Social Media | Social-i
I've been looking at Ofcom's statistics on UK internet use, http://stakeholders.ofcom.org.uk/market-data-research/market-data/communications-market-reports/cmr10/internet-web/ and the amount of time Brits spend online is staggering. But there is still a significant proportion of society that is missing out on the benefits afforded by social media. The over 65s. Martha Lane Fox, Champion for Digital Inclusion, said, "More than 10 million adults across the UK have never used the internet, and worryingly 4 million of this group are also socially excluded.
10 Tips For Aspiring Community Managers
As the world of dominant brands becomes more fragmented, established companies and startups are hiring community managers to cultivate an engaged community in a digital world where customers' experiences with the product is amplified through social media , whether good or bad . And it's not just the experience that users value; the relationships and connections they are able to make with companies and fellow consumers are just as important. As a result, engaging users online and off has become evermore important for both companies big and small. That's because social media has revolutionized the idea of word-of-mouth marketing , providing not only an opportunity for companies to expand their brands but also creating the risk of a customer service nightmare . Community managers, who come in all shapes and sizes depending on the company and its mission, are often the online face of their companies, and more increasingly, offline as well.