OUTILS multimedia pour le web
OtherPeoplesPixels is designed especially for artists by artists. Getting your OPP portfolio website is easy, stress-free, and our clean & simple designs let your artwork take the foreground. Originally created in 2005 for our artist friends, we're humbled to say that OPP is now widely considered the most loved & respected website service for serious artists — and from The OPP Fund, to The Maker Grant, to promoting artists on the OPPblog and Facebook page, we're into showing that love to the arts community in return!
Portfolio websites for fine artists - OtherPeoplesPixels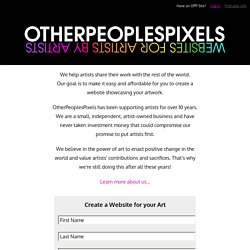 2013 déc. 1 Quelle belle journée ! La journée d'hier fut, comme prévu, une journée riche, riche en découvertes, riche de personnes rencontrées, riche du plaisir de se voir tout simplement. Anne a initié la journée - en fin de matinée... 2013 nov. 29 Du nouveau sur DotAddict Parce qu'il n'y a pas que Dotclear qui bouge et rocks, quelques nouvelles de chez DotAddict. Amis thèmeurs, que la joie soit dans vos cœurs, le dépôt de thèmes se fait désormais, comme pour les...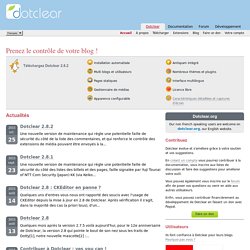 165.9Million blogs73.2Billion posts220Employees Tumblr lets you effortlessly share anything. Post text, photos, quotes, links, music, and videos from your browser, phone, desktop, email or wherever you happen to be. You can customize everything, from colors to your theme's HTML. Founded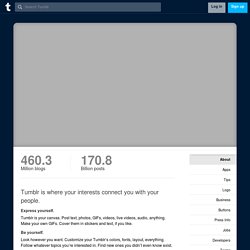 Blog design - Blogs design sur OverBlog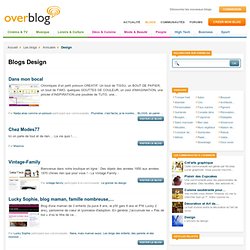 Dans mon bocal Chroniques d'un petit poisson CREATIF. Un bout de TISSU, un BOUT DE PAPIER, un bout de FIMO, quelques GOUTTES DE COULEUR, un zest d'IMAGINATION, une pincée d'INSPIRATION,une poudrée de TUTO, une…
Insta Media - Home Page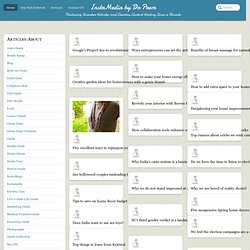 Ten countries that travelers love exploring time and again! Visiting the scenic volcanic mountain peaks in Philippines – A nature lover's treat The need for parents to maintain friendship with non-parent pals