DOCS SOURCES
Accessories | Daily Icon - Part 3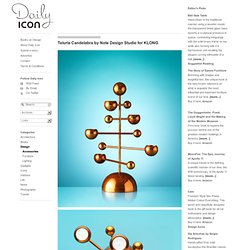 Zoo Toys by Ionna Vautrin for Kvadrat Zoo uses the many nuances of the "Hallingdal 65″ fabric which is made by Kvadrat, in a series of bright, colorful, oversized cuddle toys that appeal to children and adults alike. The zoo includes a toucan, a panda bear and a whale. Each animal has about the same size as a small child (about 1m high), making them extra huggable for all ages and encouraging younger generations to relate to them as a friend. With a highly simplified form, the animal's character is defined mainly through a series of different 'masks' which represent the face.
Je ne vous avais pas caché ma fascination pour le grand artiste que fût Roy Lichtenstein - cf. billet http://artdesigntendance.com/roy-lichtenstein/). Alors, bien évidemment, il m'était impossible de rater la première rétrospective parisienne consacrée à l'artiste au Centre Pompidou ↓ Roy Lichtenstein, Crak !
Connecting with Roy Lichtenstein's world | Art Design Tendance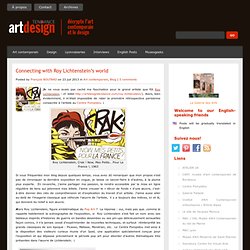 Les Poupées by Luca Nichetto Les Poupées, meaning dolls in french, is a first collaboration between Italian designer Luca Nichetto and French gallerist Pascale Cottard Olsson in Stockholm. The series consists of a candle holder in ceramic and a vase in glass, elegantly combined in one object.
Accessories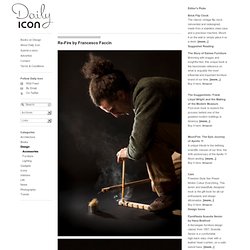 19 July > 27 October 2013 Peter Behrens (1868-1940) From jugendstil to industrial design The German painter, designer, typographer and architect Peter Behrens was not only a contemporary of Henry van de Velde, but they also shared biographical characteristics and artistic opinions.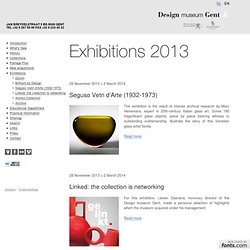 Exhibition programme 2013 - Design museum Gent
Le Bic Cristal, premier succès « jetable » de la firme du baron Bich et quintessence du stylo. C'est au début des années cinquante que le stylo-bille Bic fait son entrée sur la scène mondiale de l'écriture. Le Baron Bich vient d'en acheter le brevet au Hongrois Laszlo Biro et lance le Bic Cristal... Plus d'un demi siècle plus tard, cet instrument d'écriture révolutionnaire fait partie denos vies quotidiennes.
DESIGN : le Bic Cristal | Le Bic Cristal | Design | Culture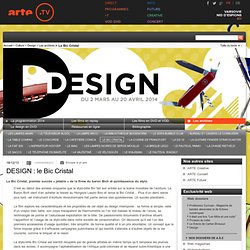 PARIS DESIGN WEEK 2013
Design Archives
At the Round-Shaped Plaza of the museum, sculptures of Rodin's "Balzac" as well as those of Maillol and Bourdelle stand in the grand backdrop of Hakone's welcoming natural landscape. You will also find over 100 pieces of modern and contemporary masterpieces in the 70,000 m 2 landscape. The Hakone Open-Air Museum has one of the world's largest collections of works by the English master sculptor Henry Moore (1898-1986).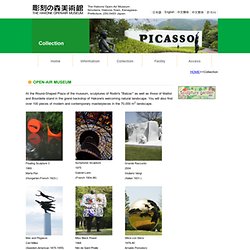 THE HAKONE OPEN-AIR MUSEUM|Collection
devientart
Design
Vertigo Seating
Design - Jean PROUVÉ... - Eero AARNIO - Ball… - Marc NEWSON... - Ron ARAD... - Samuel BENSHALOM - Robert STADLER... - curieuxdetrucs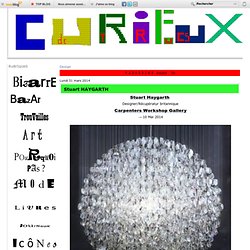 Lundi 25 mars 2013 1 25 / 03 / Mars / 2013 08:59
Each September, London hosts the most thrilling and innovative design festival in the world.
London Design Festival 2011: Events | London Design Festival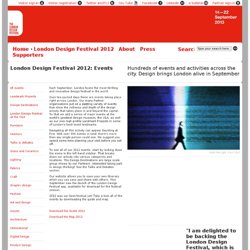 London Design Festival: Urbanzeitgeist
OUTILS multimedia pour le web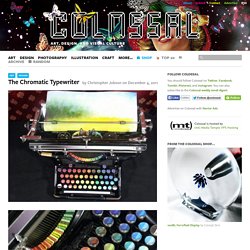 Washington-based painter Tyree Callahan modified a 1937 Underwood Standard typewriter, replacing the letters and keys with color pads and hued labels to create a functional "painting" device called the Chromatic Typewriter.
Sean Alexander statement: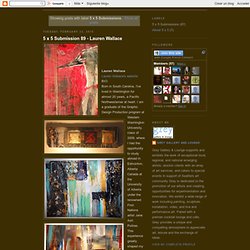 5 x 5 Submissions
Réseau professionnel de designers
Mot de passe oublié ?
Ressources documentaires
Créé en 1980, le fonds documentaire est spécialisé dans l'Histoire, la création, la technique de l'affiche et de la publicité, françaises et étrangères, anciennes et contemporaines.
la Nomade du Design » La Série Ben
"Green" Furniture
la Nomade du Design » La Série Flogia
design Archives
100 Creative Furniture: Reloaded
Tous les Grands Designers du Mobilier Contemporain et de la Décoration d'intérieur