Good research (school) websites
The Shapes of CSS. 30 free programming eBooks - citizen428.blog() Since this post got quite popular I decided to incorporate some of the excellent suggestions posted in the comments, so this list now has more than 50 books in it.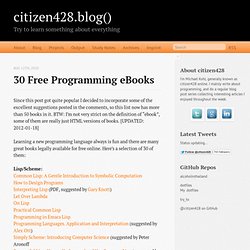 BTW: I'm not very strict on the definition of "ebook", some of them are really just HTML versions of books. [UPDATED: 2012-01-18] Learning a new programming language always is fun and there are many great books legally available for free online. Here's a selection of 30 of them: Lisp/Scheme:Common Lisp: A Gentle Introduction to Symbolic ComputationHow to Design ProgramsInterpreting Lisp (PDF, suggested by Gary Knott)Let Over LambdaOn LispPractical Common LispProgramming in Emacs LispProgramming Languages. Free Software for College Students. If you're in college, check out these eight lesser known, but still indispensable software applications for your computer.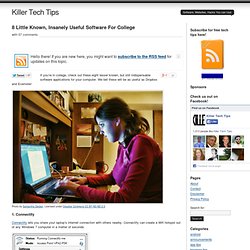 We bet these will be as useful as Dropbox and Evernote! Photo by Samantha Decker. Free Books. A lot of people keep asking about a good list of programming books.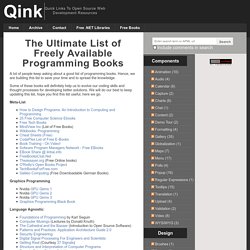 Hence, we are building this list to save your time and to spread the knowledge. Some of these books will definitely help us to evolve our coding skills and thought processes for developing better solutions. We will do our best to keep updating this list, hope you find this list useful, here we go. Welcome to INFOMINE: Scholarly Internet Resource Collections. Ipl2: Information You Can Trust.
---