3D Modelers
Spread3D | 3D Web Experience Creator For Sketchup. Strata Design 3D CX. SolidThinking. Argile. Does your model need to be enriched with colors and materials?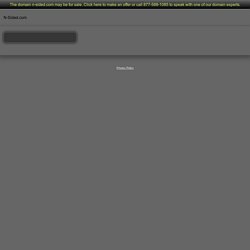 The 3D Paint palette lets you paint directly on the mesh as easily and naturally as drawing on a canvas. In real time, add textures, colors, transparency, bump, normal mapping... to your 3D models. Argile lets you also prepare the textures of your model in any external Paint software (like Photoshop for instance). Each modification that you make on your texture is immediately reflected into Argile's 3D OpenGL view. Import any kind of 3D models to paint them ; thanks to its very powerful UV Projection Module, Argile allow you to dress the imported objects in a few clicks so that they can be painted on and receive textures.
MoI 3D (295$) Rhinoceros (995€) 3DVIA Shape (free) No matter what your 3D skill level may be, design in 3D with ease using 3DVIA Shape.
Perfect for the beginner, yet powerful enough for the expert, Shape allows you to easily create your ideas in 3D and share them online all for free. Featured Models. FormZ (1125$) Introduction General purpose 3D solids and surface modeler form•Z, the 3D form synthesizer, is above all a 3D modeling program, even though it also includes drafting, rendering and animation.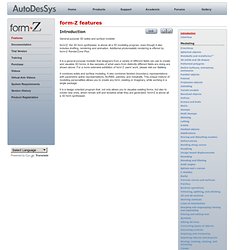 Additional photorealistic rendering is offered by form•Z RenderZone Plus. It is a general purpose modeler that designers from a variety of different fields can use to create and visualize 3D forms. A few samples of what users from distinctly different fields are doing are shown above. Bonzai3d (499$) Features Documentation Trial Version Videos Self Paced Tutorials.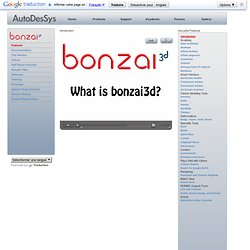 ShapeShop (free) Wings 3D (free) Silo (159$) Trimble SketchUp (free/638€) SketchUp's Plugins.
---