Main Courses
The Californian | Happy Little Vegans. Vegetarian Dirty Rice Recipe at Epicurious. This is a vegetarian dish using Boca brand crumble and Swanson brand vegetarian broth.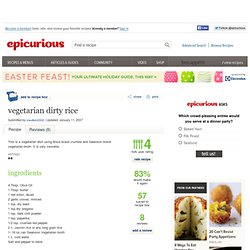 It is very versatile. servings4-6. Roasted Cauliflower - Your Vegan Mom. Totally addicting bar snack or nutritious side dish?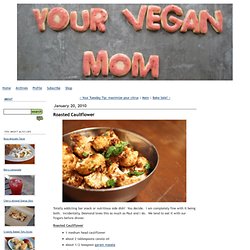 You decide. I am completely fine with it being both. Incidentally, Desmond loves this as much as Paul and I do. We tend to eat it with our fingers before dinner. Roasted Cauliflower. Spanish Vegetable Tortilla -DK. Homemade Black Bean Veggie Burgers Recipe. Vegan Lobster | EVRD.
---