Love
Rainy_evening_1. 1.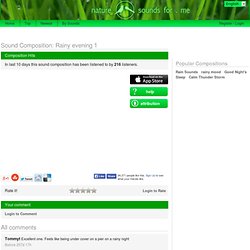 Choose a sound In order for nature sounds to start playing choose a sound from drop-down box for one channel and drag the volume slider up. 2. Add more sounds. When I say, "I love you," it's not because I want you or because I can't have you. It has nothing to do with me. I love what you are, what you do, ... - Joss Whedon | Millions of quotes! Some rules i try to live by: Glee Cast - Lucky (Glee Cast Version) 276 QUESTIONS TO ASK BEFORE YOU MARRY. 1.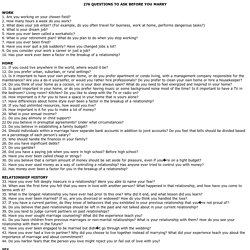 Are you working on your chosen field? 2. 77 Soulmate Quotes | Create Joy for Life! Our gift to you…the biggest collection of soulmate sentiments on the internet!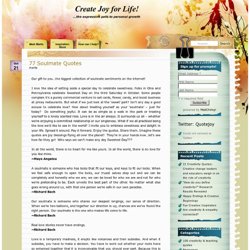 I love the idea of setting aside a special day to celebrate sweetness. Folks in Ohio and Pennsylvania celebrate Sweetest Day on the third Saturday in October. Anxiety. I really wanted to write a blog post for you all today but I am, unfortunately, feeling too much anxiety to do so.
I kid. This is a more personal blog entry today so please bear with me. I'm fairly certain this fragile human body of mine is trying to destroy itself and my conscious mind along with it. If it's not one problem cropping up, it's another, and that's a tough thing for me to deal with, due to my nature. I"m the sort of person, like many of you I imagine, that doesn't wish to be defined by his problems or his illnesses. Where is the love?
50 Dating Rules for Smart Girls Who Don't Need Dating Rules | Stylish Thought. The Cab Ride I'll Never Forget. "Great moments often catch us unawares…."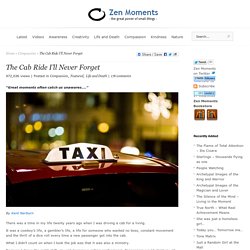 By Kent Nerburn There was a time in my life twenty years ago when I was driving a cab for a living. It was a cowboy's life, a gambler's life, a life for someone who wanted no boss, constant movement and the thrill of a dice roll every time a new passenger got into the cab. What I didn't count on when I took the job was that it was also a ministry. Because I drove the night shift, my cab became a rolling confessional. VNV Nations Endless Skies with lyrics. Love The Way You Lie - [Walk off the Earth] Eminem Cover. The Second Time You Fall In Love With Someone. The second time you fall in love with someone, you're going to feel so relieved.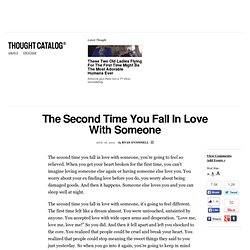 When you get your heart broken for the first time, you can't imagine loving someone else again or having someone else love you. You worry about your ex finding love before you do, you worry about being damaged goods. And then it happens. Someone else loves you and you can sleep well at night. MARCONI UNION - WEIGHTLESS by Just Music label.
---