Photography
Sepia Toning. Text and images Copyright (C) 2002 Eric R.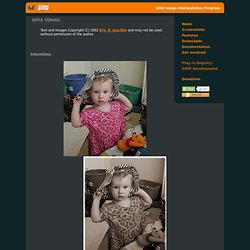 Jeschke and may not be used without permission of the author. Intention In this tutorial I'll show you how to sepia tone a color or black and white image. This technique is modeled on the traditional darkroom method of sepia toning in that the sepia color is applied "unevenly" to areas of different tonality. Wilber-loves-Apple. GIMPguru.org. Anyhere Software. Fd's Flickr Toys. Loc.alize.us - Explore your world through everyone's eyes. Feel free to add your comment to the Flickr GeoTagging Group.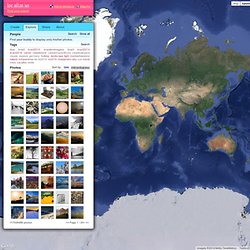 Address search and satellite imagery is provided by Google. Photos are shared via Flickr. Flickr. Digicamhelp. Monitor calibration under X. B&H Photo, Video, Pro-Audio.
---