Linux
Filesystem Hierarchy Standard
The Filesystem Hierarchy Standard ( FHS ) defines the directory structure and directory contents in Linux operating systems . For the most part, it is a formalization and extension of the traditional BSD filesystem hierarchy . The FHS is maintained by the Linux Foundation . The current version is 2.3, announced on 29 January 2004. [ 1 ] [ edit ] FHS compliance Most Linux distributions follow the FHS and declare it their own policy to maintain FHS compliance. [ 2 ] [ 3 ] [ 4 ] [ 5 ]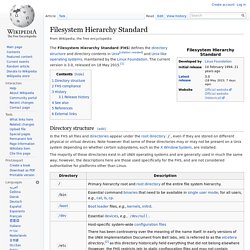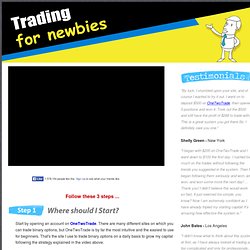 Archive » Ubuntu Dapper Review
"Departures" is the rare film that successfully combines aspects of a commercial film, art house film, light comedy & heavy drama (pertaining to family & death). The film recently received a surprise boost in recognition by winning the "Best Foreign Language Film" at this year's Academy Awards. The film already achieved stellar box office results when it first screened in Japan this past September and is currently screening for the second time in Japan after winning the Academy Awards. U.S. distributor Regent Releasing is also planning to distribute the film in select U.S. cities starting this May...
LinuxSelfhelp - Need Linux Help?
The Kubuntu 5.10 Quick Guide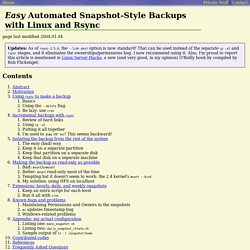 page last modified 2004.01.04 Updates: As of rsync-2.5.6 , the --link-dest option is now standard! That can be used instead of the separate cp -al and rsync stages, and it eliminates the ownerships/permissions bug. I now recommend using it. Also, I'm proud to report this article is mentioned in Linux Server Hacks , a new (and very good, in my opinion) O'Reilly book by compiled by Rob Flickenger.
Easy Automated Snapshot-Style Backups with Rsync
In this tutorial, I will teach you all you need to know to be able to craft powerful time-saving regular expressions. I will start with the most basic concepts, so that you can follow this tutorial even if you know nothing at all about regular expressions yet. But I will not stop there.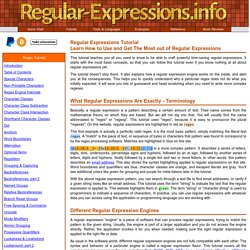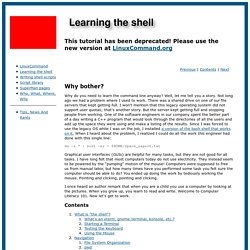 Why do you need to learn the command line anyway? Well, let me tell you a story. Not long ago we had a problem where I used to work.
The Unofficial Fedora FAQ