Breads & Rolls
Pear bread. A year and a half ago, an Op-Ed ruined bananas for me.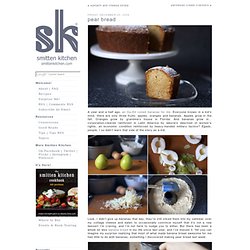 Everyone knows in a kid's mind, there are only three fruits: apples, oranges and bananas. Apples grow in the fall. Oranges grow by grandma's house in Florida. Rosemary Focaccia | Food Republik. Don't get me started on sandwich bread in China.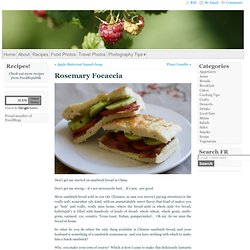 Don't get me wrong – it's not necessarily bad… It's just…not good. Most sandwich bread sold in our city (Xiamen, in case you weren't paying attention) is the really soft, somewhat oily kind, with an unmistakably sweet flavor that kind of makes you go "huh" and really, really miss home, where the bread aisle (a whole aisle for bread, hallelujah!)
Is filled with hundreds of kinds of bread: whole wheat, whole grain, multi-grain, oatmeal, rye, country, Texas toast, Italian, pumpernickel… Oh my, do we miss the bread at home. So what do you do when the only thing available is Chinese sandwich bread, and your husband is something of a sandwich connoisseur, and you have nothing with which to make him a lunch sandwich? Homemade Pita Bread is absolutel. Homemade Pita Bread is absolutely delicious.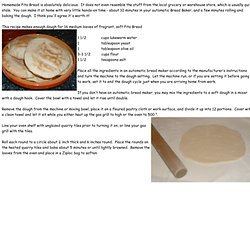 It does not even resemble the stuff from the local grocery or warehouse store, which is usually quite stale. You can make it at home with very little hands-on time - about 10 minutes in your automatic Bread Baker, and a few minutes rolling and baking the dough. I think you'll agree it's worth it! This recipe makes enough dough for 16 medium loaves of fragrant, soft Pita Bread. Artisan Bread in Five Minutes a Day. And I'm not even kidding!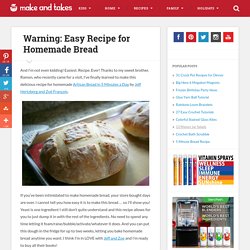 Easiest. Recipe. Ever! Thanks to my sweet brother, Ramon, who recently came for a visit, I've finally learned to make this delicious recipe for homemade Artisan Bread in 5 Minutes a Day by Jeff Hertzberg and Zoë François. If you've been intimidated to make homemade bread, your store bought days are over. Zucchini bread. If any thing could tear me from my at times maniacal devotion to small spaces, walk-up apartments, crowded sidewalks and our crystal rattling at 11:30 p.m. on a Sunday while the stench of hot tar seeps in through our leaky windows because the City decided this would be a good time to repave the avenue below, it would be the suburban pastoral longing for a backyard garden where I could grow tomatoes, peppers, zucchini and herbs.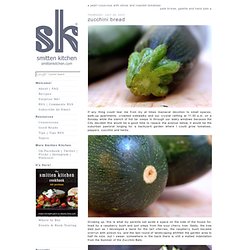 Growing up, this is what my parents set aside a space on the side of the house for, lined by a raspberry bush and just steps from the sour cherry tree. Sadly, the tree died just as I developed a taste for the tart cherries, the raspberry bush became overrun with poison ivy, and the last round of landscaping whittled the garden area to half its size, but I swear, somewhere in the back there is still a matted indentation from the Summer of the Zucchini Bats. French Bread Rolls to Die For Recipe. Garlic Butter Rolls. For those of you who swoon over garlic twisty bread but can't bring yourself to order whole pizza to make the delivery worthwhile, this one's for you!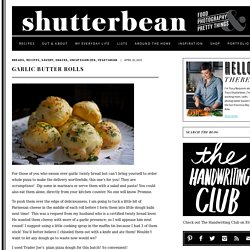 They are scrumptious! Dip some in marinara or serve them with a salad and pasta! You could also eat them alone, directly from your kitchen counter.
---