Book blogs
The Popular Edge, Pop-Up and Book Arts News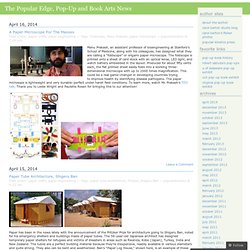 I Fink U Freeky, On the Edge in South Africa A recent visit to the Smithsonian's Museum of African Art introduced us to the work of South African photographer Roger Ballen. Ballen combines rendered line drawings and black-and-white photography into visual still lives which often surprise and shock. One series titled "The Asylum" features collages of strange figures, snakes, skins, and wire hangers that present awkward relationships and absurd complexities .
Seen Reading
Caucasian woman, early 20s, brunette with glasses, wearing brown down jacket, green cashmere sweater, blue jeans, and blue and orange Puma sneakers. A half-eaten square sits on a napkin across the table beside an oversized mug. Gin Tonic et Concombre, Rafaële Germain (Libre Expression) Page 59: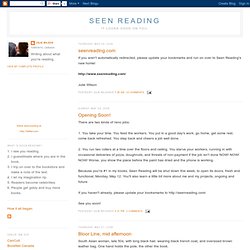 dovegreyreader scribbles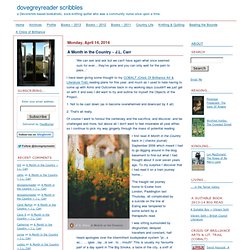 "You cannot buy the friendship of a companion bound to you forever by ordeals endured together." I'm seriously tempted to write a blog post that just says 'Flippin' good book...don't miss it...'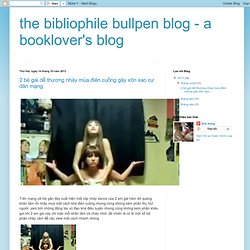 Bibliophile Bullpen
99.4 theblogonthebookshelf.blogspot.com/ 14 240 1,045 588 Bookshelf 123 70 http://bibliophilebullpen.blogspot.com/2008/03/blog-of-note.html Bibliophile Bullpen Text 16 Jan '13 6 days ago 2. 363 99.9999 www.blogger.com/profile/10061186489010154661 ? ? ? ? Blogger: User Profile: Bybee 18 25 http://bibliophilebullpen.blogspot.com/ Bibliophile Bullpen Text 15 Dec '12 3 Apr '13 3. 199 98 www.playbabble.com/ ?
booktwo.org | Literature + Technology
G. Thomas Tanselle. Book Jackets, their history, forms and use. Oak Knoll, 2nd edition 2011. £45. How many academic books sell out in months?
Bookride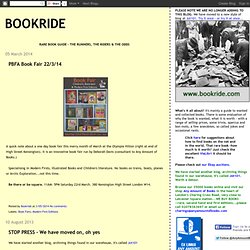 The Millions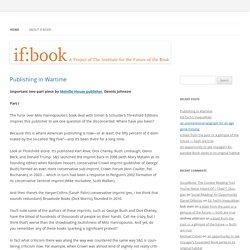 I'm in Milan for the ifbookthen conference. Corriere della Serra (the leading Italian newspaper) asked me for an opinion piece they could publish in La Lettura, their weekly magazine, on the occasion of the meeting. This is what I gave them.The Future of the Book As someone who made the leap from print to electronic publishing over thirty years ago people often ask me to expound on the "future of the book." Frankly, I can't stand the question, especially when asked simplistically.
if:book
Bookshelf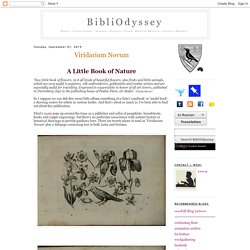 BibliOdyssey
Sketch record of Paris buildings & street scenes from the 2nd half of the 19th century Title: Vieille enseigne à l'ours rue du faugourg St Antoine n° 95Designed by: Jules-Adolphe ChauvetDate: 1894Collection Chauvet. Dessins sur Paris et ses environs, Paris (France) -- 11ème ArrondissementFormat: dess. sur calque appliqué : plume et encre, aquarelle ; 24,4 x 15,5 cmSource: Bibliothèque nationale de France, département Estampes et photographie Title: Un coin de la cour des Prévots, rue CharlemagneDesigned by: Jules-Adolphe ChauvetDate: 1890sCollection Chauvet. Dessins sur Paris et ses environs, Paris (France) -- 2ème et 3ème arrondissements Format: dessin sur papier beige : crayon, lavis d'encre brune, rehauts de gouache rose ; 24,9 x 14,3 cmSource: Bibliothèque nationale de France, département Estampes et photographie