Work
Our proofreading professionals are ready to thoroughly review your documents at any time of the day or night. We can meet nearly any deadline you require, even one hour, depending on the size of your document. Our online proofreading services are available for English, Spanish, and Chinese documents.
Proofreading for business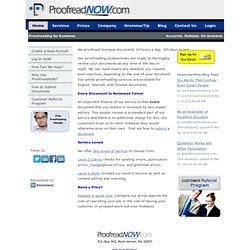 The Big Picture
Three Trillion Dollar War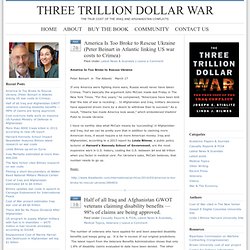 Jan The number of veterans who have applied for and been awarded disability benefits just keeps going up. It is far in excess of our original predictions. The latest report from the Veterans Benefits Administration shows that only 1.8% of disability claims evaluated to date have been denied. The other 98.2% of claims have been approved. This brings the total number of GWOT veterans who have been "service-connected" for disabilities to 810,307 Nearly 50% of all veterans have filed claims.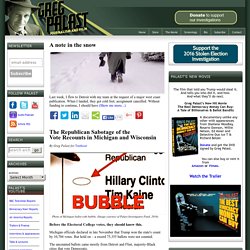 Greg Palast | Investigative Reporter
Chavez, Maduro and Venezuela the story they don't want you to read By Greg Palast Venezuelan president Nicholás Maduro wrote on Op Ed published in the New York Times yesterday calling for peace. As someone who knows president Nicholás Maduro, Hugo Chavez' successor, (and Maduro's opponents), I can say that I've never met a head of state (and I've met many) who absolutely gives a real shit about the average working person of his nation.
Reclaim Democracy for the People! | freespeechforpeople.org
FOIA.gov - Freedom of Information Act
The Official Website of I.F. Stone