My Market Analysis
TEDxNYED - Dan Meyer - 03/06/10. Understanding the Basics of Small Business Market Research | Marketing & Advertising > Market Research & Analysis from AllBusiness. When you are starting your business -- and when your business is growing and expanding into new markets, products, or services -- understanding the basics of market research is key to success.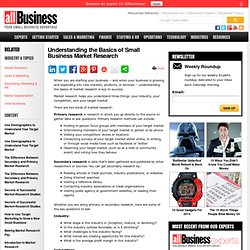 Market research helps you understand three things: your industry, your competition, and your target market. There are two kinds of market research: Primary research is research in which you go directly to the source to gather data or ask questions. Primary research methods can include: 12 Tips for Doing Competitive Analysis | Company Activities & Management > Company Strategy from AllBusiness. How Entrepreneurs Identify New Business Opportunities. A key question that all would-be entrepreneurs face is finding the business opportunity that is right for them.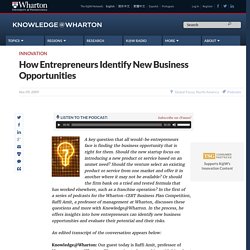 Should the new startup focus on introducing a new product or service based on an unmet need? Should the venture select an existing product or service from one market and offer it in another where it may not be available? How to Do Market Research--The Basics. Is your business a product in search of a customer?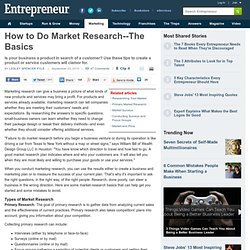 Use these tips to create a product or service customers will clamor for. Marketing research can give a business a picture of what kinds of new products and services may bring a profit. For products and services already available, marketing research can tell companies whether they are meeting their customers' needs and expectations. By researching the answers to specific questions, small-business owners can learn whether they need to change their package design or tweak their delivery methods--and even whether they should consider offering additional services. "Failure to do market research before you begin a business venture or during its operation is like driving a car from Texas to New York without a map or street signs," says William Bill of Wealth Design Group LLC in Houston.
Do Your Market Research. To run a successful business, you need to learn about your customers, your competitors and your industry.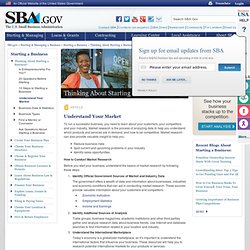 Market research is the process of analyzing data to help you understand which products and services are in demand, and how to be competitive. Market research can also provide valuable insight to help you: Reduce business risks Spot current and upcoming problems in your industry Identify sales opportunities.
---