Art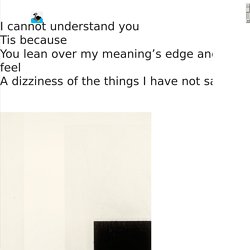 Typography, design and illustration by SasakiShun Title: @aqqdesign Folkert Photographs by Sarah Schönfeld "Sarah Schönfeld squeezed drops of various legal and illegal liquid drug mixtures onto negative film which had already been exposed. Each drop altered the coating of the film. Much like the effect of some of these substances on humans, this can be a lengthy process – sometimes one that can barely be stopped."
EnricoCrobu | Photography
Nuala O'Donovan - Nuala O'Donovan
Arte Sella / Incontri Internazionali Arte Natura
Works of Katsuyo Aoki Official Website
Projects
Erno-Erik Raitanen // Portfolio
Eliza Frye
These Neolastic vases by Sjoerd Jonkers are made by pouring a plastic over a mold made of sand. Despite the use of liquid polymer, the pieces hearken back to a more primitive age when tableware and vessels were much more rough and ready than they are today. Of course, each vessel is different and beautiful in a simple, earthy way. Perhaps it is the resemblance to sand castles and other such sandbox creations that add even more emotional value.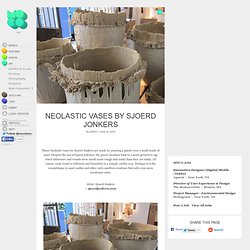 Neolastic Vases by Sjoerd Jonkers
ikuko iwamoto ceramics top