Tech
60 in 60 from ISTE 11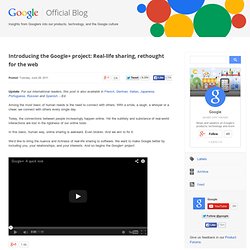 Update: For our international readers, this post is also available in French, German, Italian, Japanese, Portuguese, Russian and Spanish. - Ed. Among the most basic of human needs is the need to connect with others. With a smile, a laugh, a whisper or a cheer, we connect with others every single day. Today, the connections between people increasingly happen online.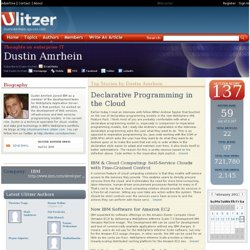 It seems like just about every cloud computing discussion with a development audience results in the same question being asked: "Why does this matter to me?" As cloud computing first appears to be primarily an operational-centric paradigm, it is easy to understand the reason this is asked. This question can be answered in a variety of ways. Some may say that cloud computing doesn't affect the developer in any way, while others will say developers need to totally revamp their skill set to cope with the new landscape proffered by cloud computing.
Dustin Amrhein
Share a link on Twitter
Jim Samon (JimSamon) on Twitter
Web
This document pertains to HP and Compaq notebook computers. Upgrading memory helps improve system performance. By following the step-by-step instructions in this document, you can successfully upgrade random-access memory (RAM) for all HP and Compaq notebook computers.
Compaq 6730b Notebook PC -  HP Notebook PCs - Memory Specifications and Upgrading RAM - c00820047