RECIPES
Corn Burgers with Sun-Dried Tomatoes and Goat Cheese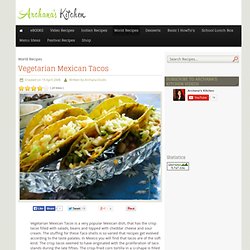 Vegetarian Mexican Tacos - Simple Easy to Cook Recipe by Archana's Kitchen
Vegetarian Mexican Tacos is a very popular Mexican dish, that has the crisp tacos filled with salads, beans and topped with cheddar cheese and sour cream. The stuffing for these Taco shells is so varied that recipes get evolved according to the taste palates.
Vegetarian Taco Salad Recipe
Salsa is not usually cooked, although there are some recipes that call for the chillies and tomatoes to be grilled or charred to give a smoky flavouring. There are variations on how to make Mexican salsa and it generally depends on where in Mexico the cook is from.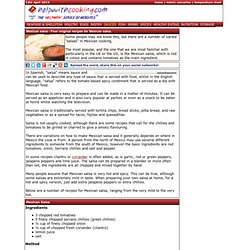 Mexican salsa - a selection of recipes for Mexican salsa, a cold, spicy tomato-based dip.
Veggie Tacos Recipe
Packaged corn tortillas vary in quality.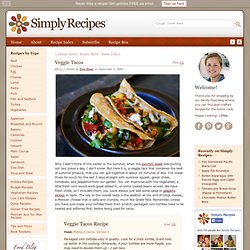 These appetizers are fabulous and also low-fat and low calorie!
Asparagus and Avocado Wrap Recipe, Wrap Recipes, Vegetable Wrap Recipes, Appetizer Recipes, Asparagus Recipes, Avocado Recipes, Low Fat Recipes, Low Calorie Recipes, Diet Recipes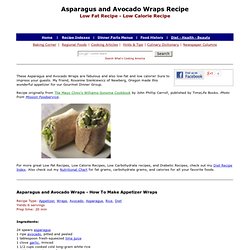 Tomato and Avocado-Goat Cheese Crostini Recipe, How To Make Crostini, Appetizer Recipes, Tomato Recipes, Avocado Recipes
Baking Corner | Regional Foods | Cooking Articles | Hints & Tips | Culinary Dictionary | Newspaper Columns Recipe and photo courtesy of The California Tomato Commission. These appetizers can be made anytime of the year, but be sure and make this recipe when fresh vine-ripened tomatoes are in season.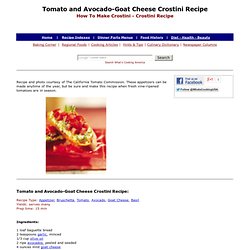 Ingredients For the Chili Mayonnaise 1/2 cup mayonnaise 1/2 cup Asian chili sauce* 1 tablespoon fresh lemon juice 1 tablespoon fish sauce* 2 cloves garlic, minced 1 tablespoon brown sugar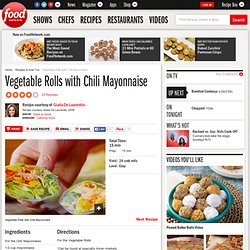 Vegetable Rolls with Chili Mayonnaise Recipe : Giada De Laurentiis
Moroccan Phyllo Rolls with Balsamic Maple Sauce (Vegan.com Top 10 Recipe, 2008)
Recipe from Eat, Drink, & Be Vegan by Dreena Burton.Buy the book from Amazon.com. Dreena's Recipe Introduction: This recipe began as a more generic roasted vegetable roll. I needed more flavor, and remembered the flavors of Moroccan cuisine that I love so much – including cumin, cinnamon, and ginger.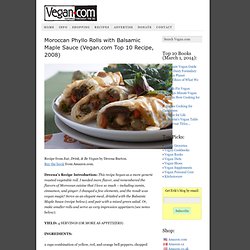 BBC - Food - Recipes : Cherry tomato, marinated feta and basil skewers
Little House of Veggies: Crispy Vegetable Lavash Wraps with Spicy Hummus dip
How to Make an Omelet
Basic Omelet Recipe - Easy Folded Omelet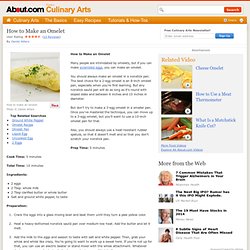 Ingredients: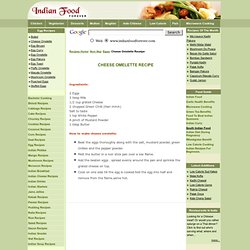 Cheese Omelette Recipe - How To Make Cheese Omelette - Cheese Omelette Receipe
Crave a veggie burger. One with Panko-crusted edges - infused with tender sweet potato and creamy, rustic white beans. Tall stacked on a toasted grain bun - crisp romaine leaves sprawling out the sides.
Quinoa Upma | 365 Days of Pure Vegetarian ©
Not your usual upma ~ Quinoa Upma
This post is one that's long overdue. It's long overdue because there are few things easier and more delicious than this pasta.
© 2011 Green Kitchen Stories If I say pesto you say … broccoli?!