Books/Literature/Writing.
Classic Literature Network - Online literature, book reviews, poetry, forums, biographies and quotations
I came across this poem recently in StumbleUpon. It really moved me and I wanted to share it with you. It is written by Mary Elizabeth Frye.
Do Not Stand At My Grave And Weep - StumbleUpon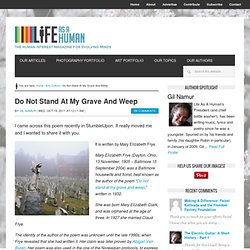 Bibliomania - Free Online Literature and Study Guides
www.oscarwildecollection.com - StumbleUpon
MPT: Knowing Poe: Home
Letters of Note: The most beautiful death
Intuitionistic Theism: Religion without Faith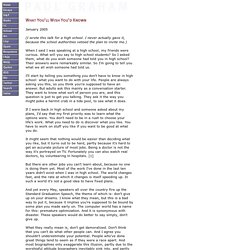 What Youll Wish Youd Known - StumbleUpon
January 2005 (I wrote this talk for a high school. I never actually gave it, because the school authorities vetoed the plan to invite me.)
A Brilliant List of Science Books for People Who Want Their Minds Blown
Proppian Fairy Tale Generator v1.0
In compiling the books on this list, the editors at SuperScholar have tried to provide a window into the culture of the last 50 years. Ideally, if you read every book on this list, you will know how we got to where we are today.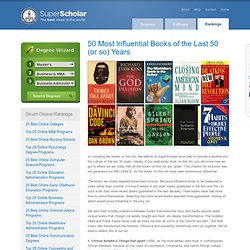 50 Most Influential Books of the Last 50 (or so) Years - StumbleUpon
The 10 Types of Writers Block (and How to Overcome Them) - StumbleUpon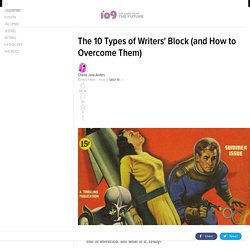 SExpand
The Best 100 Opening Lines From Books / Life / Stylist Magazine - StumbleUpon
Chosen by: Clare Balding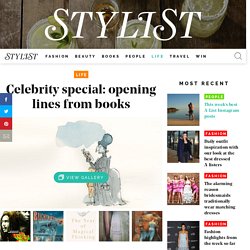 Books that will induce a mindfuck - StumbleUpon