Visual
[Infographie] Les chiffres clés de Viadeo
Viadeo, le réseau social professionnel vient de réaliser une infographie sur son activité. Au menu, un focus sur les membres du réseau (qui sont désormais plus de 40M) avec un accent sur les forces et potentiels que représentent les marchés émergents, notamment l'Amérique latine et l'Asie. FrenchWeb vous livre en exclusivité cette synthèse. Parmi les chiffres clefs : 9M de membres en Europe, 15M en Amérique Latine, 8M en Chine.30 000 nouveaux membres rejoignent Viadeo chaque jour.150 000 mises en relation sont effectuées chaque jour, dont 95% sont faites au sein du même pays.3 membres de Viadeo sur 5 travaillent pour des petites entreprises. MAJ Viadeo vient de recevoir le Prix de la Révélation de l'Année, à l'occasion de la 7ème cérémonie des BFM Awards.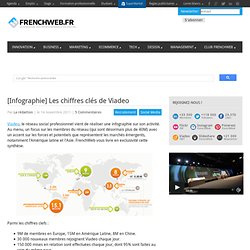 With the help of evolution and progress, people's lives become easier day by day.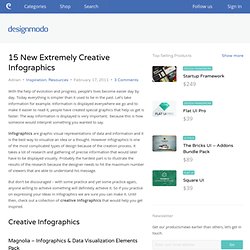 15 New Extremely Creative Infographics | DesignModo
infographie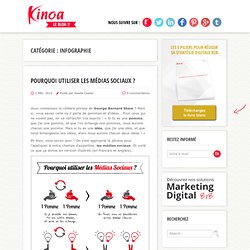 La maquette de votre site Internet est enfin terminée ?!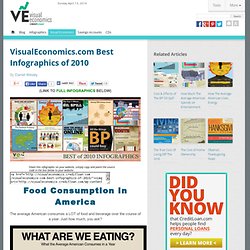 Best Infographics of 2010 - VisualEconomics.com
Share this infographic on your website, simply copy and paste the source code in the box below to your website. The average American consumes a LOT of food and beverage over the course of a year. Just how much, you ask?
Qui sont les blogueurs ?
En une seule minute, une quantité monstrueuse de données est échangée sur le web. Chaque minute de chaque heure de chaque journée. L'agence...