D History exmpls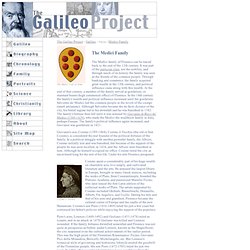 The Galileo Project | Galileo | Patrons | Medici Family
The Medici Family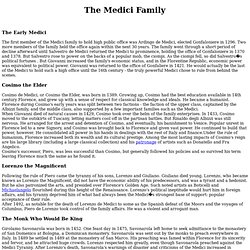 The Medici Family
The Early Medici
History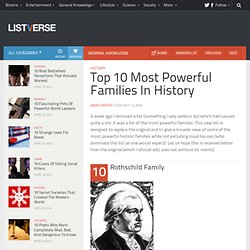 Top 10 Most Powerful Families In History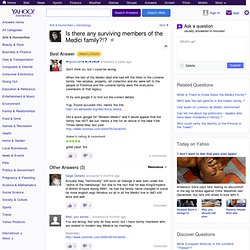 Medici, an Italian family of merchants and bankers who ruled the republic of Florence through economic power and personal influence.
Is there any surviving members of the Medici family?!
Florence, or Firenze as it's known to those who live there, was the cultural epicenter for Early Italian Renaissance art, launching the careers of many prominent artists in 15th-century Italy. In the previous article on the Proto-Renaissance, several Republics and Duchies in northern Italy were also mentioned as artist-friendly.
The Early Renaissance - Art History Basics on the Early Italian Renaissance - ca 1400-1500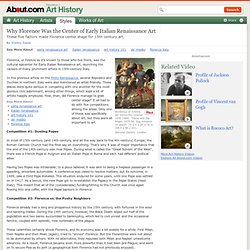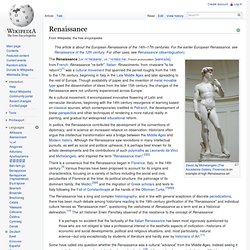 The Renaissance (UK /rɨˈneɪsəns/, US /ˈrɛnɨsɑːns/, French pronunciation: ​[ʁənɛsɑ̃s], from French: Renaissance "re-birth", Italian: Rinascimento, from rinascere "to be reborn")[1] was a cultural movement that spanned the period roughly from the 14th to the 17th century, beginning in Italy in the Late Middle Ages and later spreading to the rest of Europe. Though availability of paper and the invention of metal movable type sped the dissemination of ideas from the later 15th century, the changes of the Renaissance were not uniformly experienced across Europe. In politics, the Renaissance contributed the development of the conventions of diplomacy, and in science an increased reliance on observation.
Florence (Italian: Firenze [fiˈrɛntse] ( ), alternative obsolete form: Fiorenza; Latin: Florentia) is the capital city of the Italian region of Tuscany and of the province of Florence. It is the most populous city in Tuscany, with approximately 370,000 inhabitants, expanding to over 1.5 million in the metropolitan area.[2]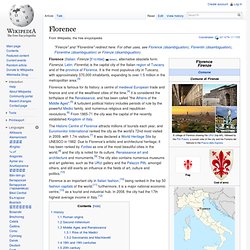 Florence
Bad blood flows as Medicis go digging up their past - World - www.smh.com.au
The or ( / ˈ m ɛ d ɨ tʃ i / ; Italian pronunciation: [de ˈmɛːditʃi] ) was a political dynasty , banking family and later royal house that first began to gather prominence under Cosimo de' Medici in the Republic of Florence during the late 14th century.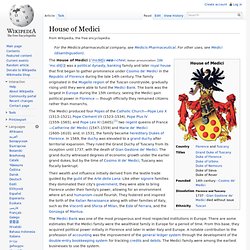 During this period, Italy—and in the fifteenth century, Florence above all—is the seat of an artistic, humanistic, technological, and scientific flowering known as the Renaissance.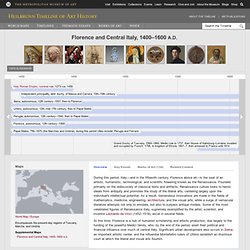 Florence and Central Italy, 1400–1600 A.D.
History of Florence - Lonely Planet Travel Information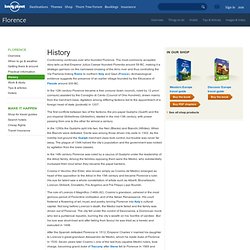 Controversy continues over who founded Florence.
Why Renaissance? Why Florence?
Jon Cook identifies the mix of factors that helps explain the Florentine Renaissance. When Edmund Blackadder memorably lamented, 'Baldrick, to you the Renaissance was just something that happened to other people', it was probably the citizens of Florence to whom he was referring.