WoW
World of Warcraft Europe -> États des royaumes
[top] Other Prominent Death Knight Discussions http://elitistjerks.com/f31/t26113-d..._abilities/p1/ Death Knight beta thread, pretty huge post so might be hard to find the information you're looking for. But just in case I missed something . http://elitistjerks.com/f31/t33152-d...aft_tool_beta/ Vontre's Death Knight version of magegraf. Pretty neat tool, still in beta though and has some bugs and tweaks to sort out.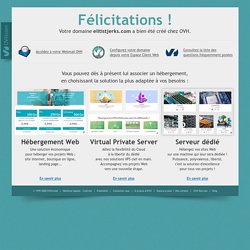 Death Knight: PvE DPS
Death Knight Builds - WOW Death Knight talent guide
List of raid gear without raiding » pwnwear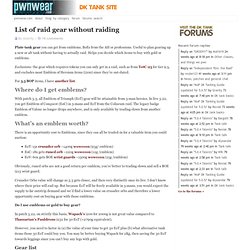 Plate tank gear you can get from emblems, BoEs from the AH or professions. Useful to plan gearing up a new or alt tank without having to actually raid. Helps you decide which items to buy with gold or emblems.