Library
Top 10 Most Beautiful Places to Read Books
When it comes to the home, we're all about adding color and creativity in unexpected places.
25 Brilliant Ways to Decorate Your Stairs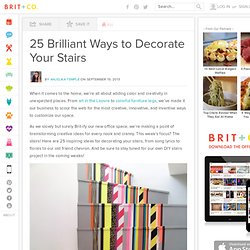 Photos du journal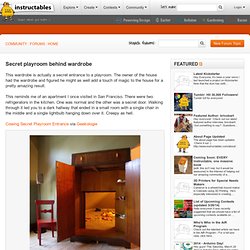 Secret playroom behind wardrobe
This wardrobe is actually a secret entrance to a playroom. The owner of the house had the wardrobe and figured he might as well add a touch of magic to the house for a pretty amazing result. This reminds me of an apartment I once visited in San Franciso. There were two refrigerators in the kitchen.
Curiouser and Curiouser..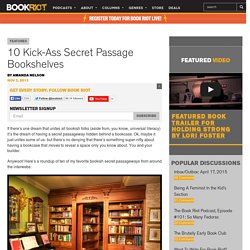 10 Kick-Ass Secret Passage Bookshelves
If there's one dream that unites all bookish folks (aside from, you know, universal literacy) it's the dream of having a secret passageway hidden behind a bookcase.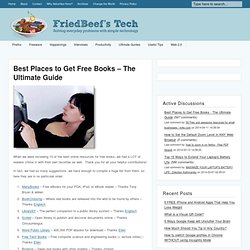 EmailEmail When we were reviewing 10 of the best online resources for free books, we had a LOT of readers chime in with their own favorites as well. Thank you for all your helpful contributions! In fact, we had so many suggestions, we have enough to compile a huge list from them, so here they are in no particular order: ManyBooks – Free eBooks for your PDA, iPod, or eBook reader – Thanks Tony Bryan & abben BookCrossing – Where real books are released into the wild to be found by others – Thanks EngtechLibraryElf – The perfect companion to a public library system – Thanks EngtechScribd – Open library to publish and discover documents online – Thanks CincauHangus Word Public Library – 400,000 PDF ebooks for download – Thanks EllenFree Tech Books – Free computer science and engineering books (+ lecture notes) – Thanks EllenBookins – Swap real books with other readers – Thanks Jimbob WellToldTales – Free short story podcasts (like audiobooks, but shorter) – Thanks Kevin C.
Best Places to Get Free Books – The Ultimate Guide
Bookshelf Porn
10 World Map Decorating Ideas - @JetpacApp
unnamed pearl
- StumbleUpon
- StumbleUpon
20 Cool Home Library Design Ideas | Shelterness - StumbleUpon
Home design DIY Kids Weddings Fashion and Style FOOD
15 Creative Home Library Shelves Organization Ideas | Shelterness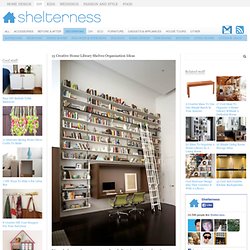 I make no secret of the fact that I'm a hardcore bibliophile, but we're a common enough lot these day. And the one sight that always makes me linger over a webpage is rows and rows of neatly organized books. So, in an effort to draw more like-minded read here to my little blog, I decided to round-up a gallery of photos of some of the most beautiful libraries I've ever seen photos of.
The Great Geek Manual & The World's Most Beautiful Libraries - StumbleUpon