Garden
#f0f0f0 #ebe3e2 #f2decb #bdb3b3 #7485a6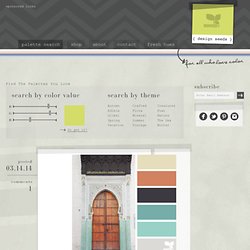 Overview Topiaries are plant sculptures, first popularized as elaborately pruned and trimmed pieces in formal gardens. Today, even inexperienced gardeners can have fun growing a topiary. Shaped wire forms are used as support frames for small climbing and trailing plants. The shaped forms can also be stuffed with sphagnum moss, which becomes a planting medium. The moss filling allows trailing plants to grow roots over the entire surface of the stuffed form, creating a lush, full topiary.
How to Plant a Self-Contained Moss Topiary Frame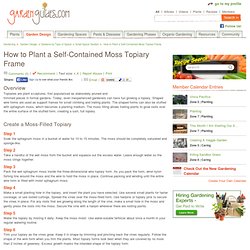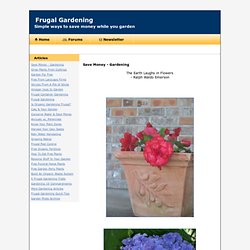 Save Money - Gardening The Earth Laughs in Flowers - Ralph Waldo Emerson Garden Photos from Contrary1's garden Gardening can be fun, enjoyable and downright expensive if you're not careful. This site is dedicated to bring you easy to implement gardening tips and techniques that can help you save money while keeping all your plants in tip-top shape.
Frugal Gardening - Simple ways to save money while you garden
Grow Plants from Cuttings - Best Plants to Grow from Cuttings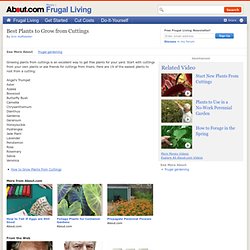 Growing plants from cuttings is an excellent way to get free plants for your yard. Start with cuttings from your own plants or ask friends for cuttings from theirs. Here are 19 of the easiest plants to root from a cutting: