Marcenaria
I've cut gable-end siding every way imaginable. When I first started working as a carpenter, I cut each piece one at a time, measuring the angles with a bevel square. Geeez was that slow! Read the full article… Have you ever worked on an older remodel and needed a couple of sticks of trim to match but couldn't find anyone who still stocked that profile? How about a piece to mate to a change in pitch on a rake run?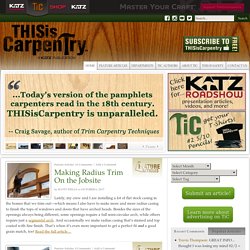 THISisCarpentry
Machine Shop Plans and Projects
Woodworking projects
GDM Fóruns :: Entrar
COISAS de MADEIRA
Conhecido também como Tamburato (marca requerida pela Eucatex), Honeycomb panel ou painel HC, o Painel colméia é um produto destinado ao mobiliário moderno, robusto e de linhas retas. É constituído basicamente por capas externas interligadas através de colméias de papel kraft, conformando um painel espesso, rígido e leve. Sua construção é muito simples e econômica.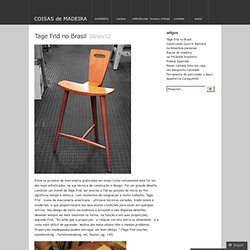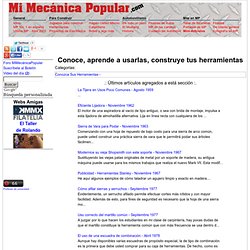 Metales sintéticos como los pidan - Mayo 1947 "Demasiado suave!" "Demasiado débil!" "Demasiado quebradizo!" "Jamás se logrará reemplazar a los artículos forjados o fundidos". Estas fueron algunas de las objeciones que hic... Portaherramientas para Afilar Buriles Todo mecánico o tornero experto sabe que es casi imposible afilar correctamente, a mano, los tres ángulos de las herramientas de corte.
Conoce, aprende a usarlas, construye tus herramientas - Mi Mecánica Popular
How-To Guides: Hand Tools