Outils communautés
UserVoice - Customer Feedback 2.0 - Harness the ideas of your cu
Orgnet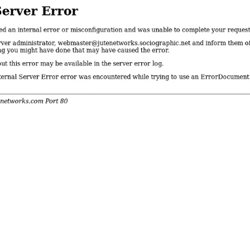 Jute NRM Prototype | Jute Networks, LLC
The server encountered an internal error or misconfiguration and was unable to complete your request. Please contact the server administrator, webmaster@jutenetworks.sociographic.net and inform them of the time the error occurred, and anything you might have done that may have caused the error.
Online Customer Feeback | Community Builder l Vovici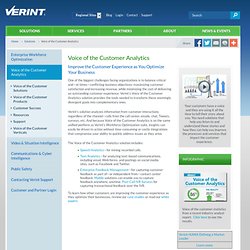 One of the biggest challenges facing organizations is to balance critical and—at times—conflicting business objectives: maximizing customer satisfaction and increasing revenue, while minimizing the cost of delivering an outstanding customer experience. Verint's Voice of the Customer Analytics solution provides the tools needed to transform these seemingly divergent goals into complementary ones. Verint's solution analyzes information from customer interactions regardless of the channel—calls from the call center, emails, chat, Tweets, surveys, etc. And because Voice of the Customer Analytics is on the same unified platform as Verint's Workforce Optimization suite, insights can easily be driven to action without time-consuming or costly integrations that compromise your ability to quickly address issues as they arise.
Connect your Conversations - Silentale
Crowdspirit
ce lien est vraiment pertinent by virgie Feb 19
Home - Globalpark