Outils communautés
feedback2.0 : Et les marques dialoguent avec leurs clients
The customer journey has changed radically. Customers increasingly turn to social media and communities for the opinions of their peers and to learn about products—both before and after purchase. At home or on the move. The brand relationship has changed for good.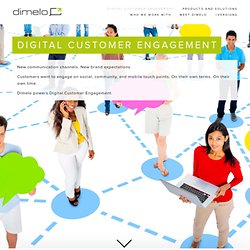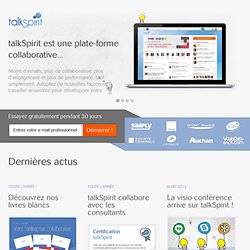 Conditions d'utilisation Cet accord a été révisé le 20 mars 2013. Bienvenue sur talkSpirit Communities, un site Web et les servics en ligne associés qui sont détenus et exploités par talkSpirit («talkSpirit» ou «nous»). Cette page explique les modalités selon lesquelles vous pouvez utiliser notre service. En accédant ou en utilisant les services de talkSpirit, le site web de talkSpirit, les applications de talkSpirit ou les logiciels fournis par ou en relation avec le service, y compris par le biais d'un appareil mobile ("le service"), vous signifiez que vous avez lu, compris et accepté d'être lié par les présentes conditions générales d'utilisation ("accord"), que vous soyez un utilisateur enregistré de notre service ou pas. Les modalités relatives à notre entente avec des entreprises ou des particuliers qui ont contracté une plateforme ou un service communautaire sont énoncées sur www.talkspirit.com/ ou dans un accord séparé (collectivement, les «conditions générales d'utilisation »).
UserVoice - Customer Feedback 2.0 - Harness the ideas of your cu
Orgnet LLC provides software, training, consulting, and research in the application of network analysis in a wide variety of domains. Our deep experience in visualizing, modeling, diagnosing and improving networks and structures in organizations, communities and ecosystems has benefited a wide variety of clients around the world. We have participated in, or lead, over 500 projects for business, not-for-profit, educational, consulting, and government clients.
Orgnet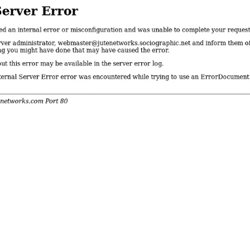 Jute NRM Prototype | Jute Networks, LLC
The server encountered an internal error or misconfiguration and was unable to complete your request. Please contact the server administrator, webmaster@jutenetworks.sociographic.net and inform them of the time the error occurred, and anything you might have done that may have caused the error. More information about this error may be available in the server error log. Additionally, a 500 Internal Server Error error was encountered while trying to use an ErrorDocument to handle the request.
Online Customer Feeback | Community Builder l Vovici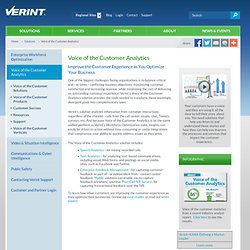 One of the biggest challenges facing organizations is to balance critical and—at times—conflicting business objectives: maximizing customer satisfaction and increasing revenue, while minimizing the cost of delivering an outstanding customer experience. Verint's Voice of the Customer Analytics solution provides the tools needed to transform these seemingly divergent goals into complementary ones. Verint's solution analyzes information from customer interactions regardless of the channel—calls from the call center, emails, chat, Tweets, surveys, etc. And because Voice of the Customer Analytics is on the same unified platform as Verint's Workforce Optimization suite, insights can easily be driven to action without time-consuming or costly integrations that compromise your ability to quickly address issues as they arise.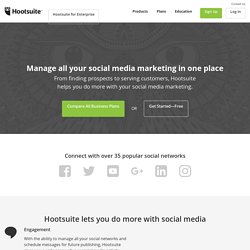 Seesmic has been acquired by HootSuite and as of March 2013, the Seesmic website is no longer supported. But HootSuite welcomes all Seesmic users into our nest! Here's how you can start using HootSuite today.
Connect your Conversations - Silentale
Crowdspirit
Home - Globalpark