Projects
Main
Open Geiger Project
Arduino Collection
phduino - pH meter using Arduino board for glass electrode.
This project describes an open software open hardware pH meter using an Arduino / Freeduino board.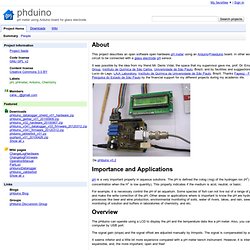 playground - CM17A
Overview: The CM17A is a dongle that sends X10 commands (ON, OFF, BRIGHT, DIM) via RF to X10 receivers. The receivers then send signals down the house wiring to control lights and appliances.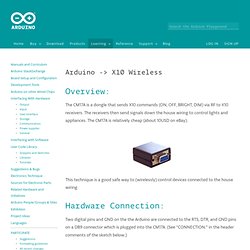 Eagle is a great cross-platform, free-for-non-commercial-use tool for many of us designing own own circuit boards. But it has a pretty glaring omission: the ability to import vector artwork to use as board outlines, logos, etc. You can import bitmaps via the finicky "import_bmp.ulp" ULP add-on, but bitmaps can't work for board outlines.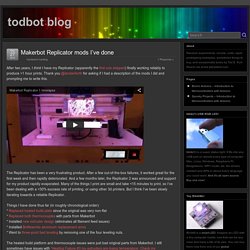 なんでも作っちゃう、かも。