Projects
Main. Open Geiger Project. Arduino Collection. Minibloq. Phduino - pH meter using Arduino board for glass electrode. This project describes an open software open hardware pH meter using an Arduino/Freeduino board.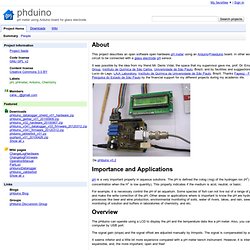 In other words, this is an electronic circuit to be connected with a glass electrode pH sensor. It was possible by the idea from my friend Mr. Denis Vidal, the space that my supervisor gave me, prof. Bildr. Playground - CM17A. Overview: The CM17A is a dongle that sends X10 commands (ON, OFF, BRIGHT, DIM) via RF to X10 receivers.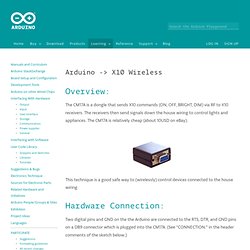 The receivers then send signals down the house wiring to control lights and appliances. Blog. In late 2006 I wrote "arduino-serial", mostly for myself, to help with stuff I was working on at the time.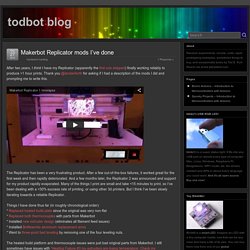 It was a very simple & small, cross-platform tool written in basic C for reading/writing serial ports. Now nearly seven years later I still get regular questions and frustrations about it. なんでも作っちゃう、かも。 Home | OpenEnergyMonitor.
---