OpenID
La Citadelle Electronique: Identité numérique et Authentification forte: ConFoo.ca 2011 / Strong Athentication in Web Application. Research? No Need! | Not So Relevant. Yesterday CBS News reported about plans of the Obama administration to introduce an internet identity system.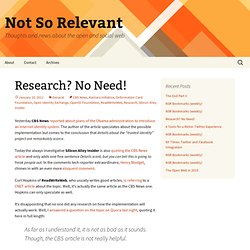 The author of the article speculates about the possible implementation but comes to the conclusion that details about the "trusted identity" project are remarkably scarce. Today the always investigative Silicon Alley Insider is also quoting the CBS News article and only adds one fine sentence Details scant, but you can bet this is going to freak people out. In the comments tech reporter extraordinaire, Henry Blodget, chimes in with an even more eloquent comment.
Unique
Connect. Blog Archive » PayPal joins OpenID Foundation Board as we enter 2009. Building on the momentum from last year, the OpenID Foundation is pleased to announce the addition of PayPal as a sustaining corporate member of the Board.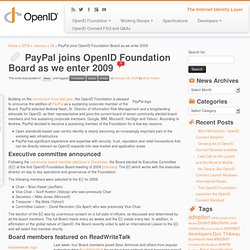 PayPal selected Andrew Nash, Sr. Director of Information Risk Management and a longstanding advocate for OpenID, as their representative and joins the current board of seven community elected board members and five sustaining corporate members: Google, IBM, Microsoft, VeriSign and Yahoo!. According to Andrew, PayPal decided to become a sustaining member of the Foundation for a few key reasons: Solutions. In addition to providing free OpenIDs to end users, myOpenID offers several other solutions for businesses, Web site operators, and developers.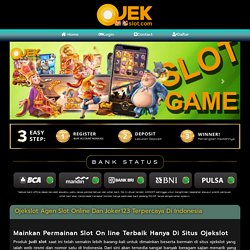 Each offering is outlined below. Contact info@janrain.com for more about myOpenID based solutions, or if you need a custom solution. myOpenID for Domains myOpenID for Domains helps you issue custom OpenIDs to members of your family, small business, team, affinity members, or organization at your own domain. Gabe Wachob: OpenID v SAML: The Village v The City.
USA : la transparence gouvernementale à l'heure du 2.0. Les sites gouvernementaux américains vont utiliser des technologies OpenID et Information Card pour permettre aux citoyens de se connecter.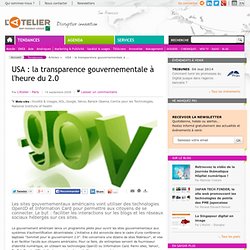 Le but : faciliter les interactions sur les blogs et les réseaux sociaux hébergés sur ces sites. Le gouvernement américain lance un programme pilote pour ouvrir les sites gouvernementaux aux systèmes d'authentification décentralisée. L'initiative a été annoncée dans le cadre d'une conférence baptisée "Sommet pour le gouvernement 2.0". Communauté SecurityVibes - Les cinq pêchés d'OpenID. Provider Comparison - Spread OpenID. Gabe Wachob. Spread OpenID. ★ Le Web Sémantique ou l'importance des données liées , dans conferences, web semantique sur BioloGeek, l'avis d'un freelance passionné par le web et son évolution.
Ce billet n'est pas un transcript de ma conférence sur l'identité numérique et le Web Sémantique à Paris Web mais un document permettant de résumer ce qui a été dit (pour les absents), de lier les ressources citées (pour les fainéants) et de proposer des pistes pour aller plus loin (pour les curieux).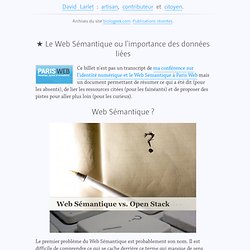 Web Sémantique ? Le premier problème du Web Sémantique est probablement son nom. Perception and reality in the land of OpenID | FactoryCity. A couple related posts caught my attention recently about OpenID.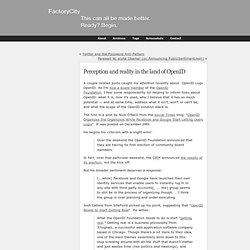 As I'm now a board member of the OpenID Foundation, I feel some responsibility for helping to inform folks about OpenID: what it is, how it's used, why I believe that it has so much potential — and at same time, address what it isn't, won't or can't be, and what the scope of the OpenID solution stack is. The first is a post by Nick O'Neill from the Social Times blog: "OpenID Organizes the Organizers While Facebook and Google Start Letting Users Login".
It was posted on December 29th. He begins his criticism with a slight error: Over the weekend the OpenID Foundation announced that they are having its first election of community board members. Building on the OpenID PAPE specification « Digital Trust. Nico Popp a publié une entrée de blog. Comment OpenID veut s'imposer comme standard de gestion de l'identité en ligne - Actualités - ZDNet.fr. Un nom revient très souvent dès que l'on aborde la question de l'identité numérique : OpenID.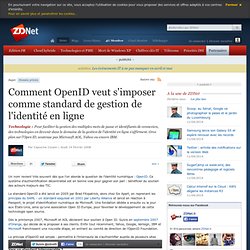 Ce système d'authentification décentralisé est en bonne voie pour gagner son pari : bénéficier du soutien des acteurs majeurs des TIC. Le standard OpenID a été lancé en 2005 par Brad Fitzpatrick, alors chez Six Apart, en reprenant les principes du SAML - un standard esquissé en 2001 par Liberty Alliance et lancé en réaction à Passport, le projet d'identification numérique de Microsoft.
Une fondation dédiée a ensuite vu le jour aux États-Unis, ainsi qu'une association Open ID Europe, pour favoriser le développement de cette technologie open source. Dès le printemps 2007, Microsoft et AOL déclarent leur soutien à Open ID. Suivis en septembre 2007 d'Orange, qui décide de la proposer à ses clients.
---