Education
Ateliér kresby a grafiky - FAVU VUT v Brně. Anotácia ateliéru Kresba a grafika ( KREGRA ) Ateliér – Team / Nezabíjame individuality, ale učíme sa počúvať a diskutovať, prijímať a rozvíjať myšlienky a odovzdávať svoje znalosti ďalším.
Team sa prejavuje nie len v atmosfére vzájomnej spolupráce a pomoci, ktorá v ateliéri vládne ale aj v poriadku / "ateliérový řád". Okrúhly stôl / Pravidelné interné diskusné fóra zamerané nie len na pracovné/školské témy. Bachelor Studies. Study. AVU. Brno university of technology. Department of Graphics and Drawing. GraphicsThe Graphics degree programme focuses on the study of modern graphic techniques (serigraphy, offset, computer graphics), while also emphasizing traditional printing procedures.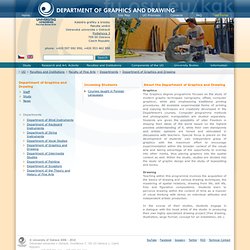 All available experimental forms of printing and copying techniques are creatively developed in the Department's courses. Computer programme methods and photographic manipulation are studied separately. Students are given the possibility of utter freedom in shaping their ideas of the world based on the highest possible understanding of it, while their own standpoints and artistic opinions are honed and stimulated in discussions with teachers. Special focus is placed on the development of students' own independent grasp of graphics with the maximum effort to encourage experimentation within the broader context of the visual arts and taking advantage of the opportunity to overlap into other media, thus placing graphics into the spatial context as well.
Find Scholarships in Europe. Alumni Scholarships Alumni Scholarships International students who have completed their undergraduate Law degree at Cardiff University are entitled to a £1,000 tuition fee discount.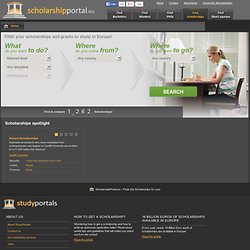 ---